Huawei Ascend W1 ready to make Windows Phone 8 debut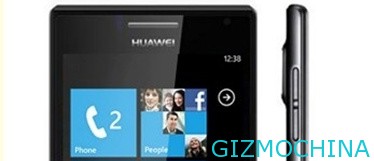 Huawei trying to compete with other manufacturer to produce Windows Phone 8 smartphone, now there is a rumor from inside source which univeiled the information about Huawei is planning to make WP8 smartphone called Huawei Ascend W1.

This phone will running Windows Phone 8 operating system and according to rumor those phone will released on September 25th, but this phone will available on the market between November – December this year.  The Huawei Ascend W1 will have $200 price tag.