iFixIt: Kindle Fire HD is so easy to open rather than Apple iPad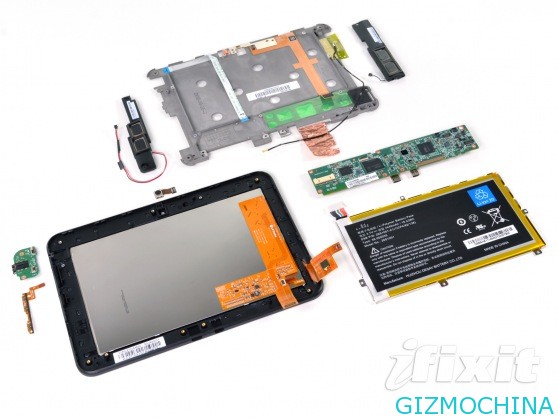 Kindle Fire HD which is the latest tablet is expected to be a competitor for the latest iPad. And, the iFixit team was trying to look deeper into the components of Kindle Fire HD tablet device.

In doing demolition to Kindle Fire HD, the iFixit team said that the tablet is easy to open. In addition to having an easily opened back casing, the batteries of Kindle Fire HD also does not have glue. While screws are also is a regular screw typically found on other electronic devices. Thus, the owner can easily dismantle those tablet itself.
But keep in mind, LCD screens and tablet windshield fused into one piece. So, if one of the components are damaged or crashed, then you have to replace both devices simultaneously.
iFixit team also gave points 7 of 10 for ease of repair. That points makes this tablet has a higher point than the iPad which iFixIt only give point 2 for iPad. However, when compared to its predecessor, the Kindle Fire, the latest tablet is not better. Since the Kindle Fire was first launched by Amazon to rate 8 out of 10 points.