Samsung parodied iPhone 5 queued line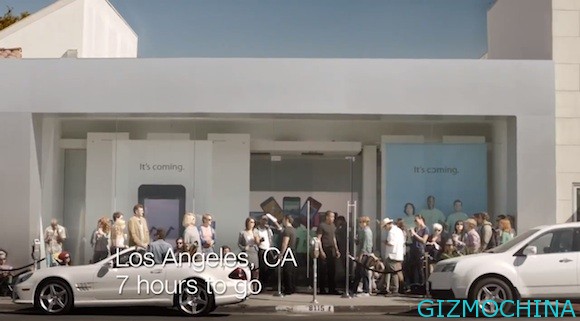 Samsung has not stopped attacking the iPhone 5 in its advertising campaign. Their latest ad video parodying the queued line for the latest Apple smartphone.

It appears in the video queue snaking in a building that seems to be the Apple Store. The queue is pictured talking to each other in a line on the iPhone and the new features are very proud.
One of the fans said, Apple should give priority to those who have had several faithful in line. A one of fans says that the user must purchase a special adapter to connect the iPhone 5 with the old accessories.
"Yes, but they're making an adapter of the coolest," replied the other person. Well, then it seems some people showed up and put on Galaxy S III, Samsung smartphone pride.
Through these users, Samsung also offers the features of S III smartphone. As the ability of NFC to split large files simply by touch. S III also mentioned first smartphone to have LTE connectivity and large screen. So there's nothing new in iPhone 5 features for now.
In the real world itself, some people have started lining up the iPhone 5. Indeed, the line from a long time as if he had become a typical sight when the new iPhone was released.
Here's the video ads: