SunSpider Benchmark: iPhone 5 is the worlds fastest smartphone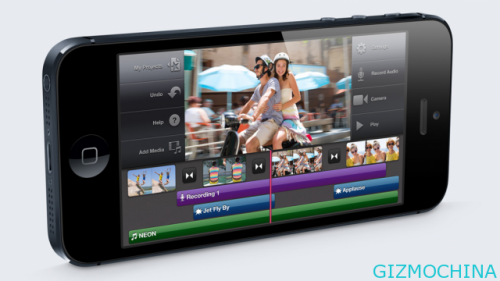 Performance of iPhone 5 has just recorded history in the world of smartphones. According to AnandTech, the latest mobile phone from Apple has just posted the fastest value in a benchmark test using the SunSpider.

AnandTech notes that Apple A6 processor in the iPhone 5 successfully gained 914.7 points on the SunSpider Benchmark tests. In addition, the test states that the processor is a dual core processor. Earlier, in another benchmark tests reveal that the speed of the Apple A6 1GHz processor.
In benchmark tests, the Apple iPhone 5 to beat some of the other high end phones on the market. Among them is the Samsung Galaxy S III which uses quad-core Exynos 4412 processor or Lava Xolo X900 that uses Intel Atom based processors.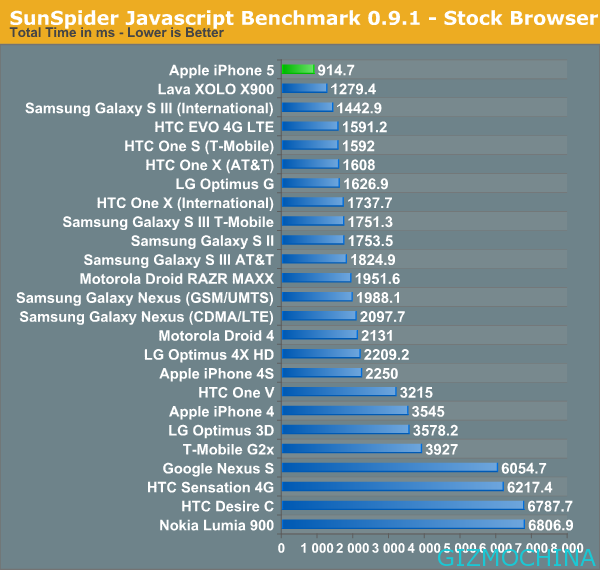 Anandtech says that the test results revealed that Apple intentionally specifically to improve memory subsystem design core A6 chip. This processor also has a cache / memory interface better than ARM Cortex A9 processor. And, according to Hardware Review Buff, the results achieved by the iPhone 5 is the fastest previously to have an Intel Atom Z2460.
SunSpider benchmark test itself was conducted to measure the performance of Javascript. Webkit.org said the SunSpider test is a test of the performance problems that are often encountered in actual use.