Lenovo starting debut with MTK6588 Quad-Core chipset?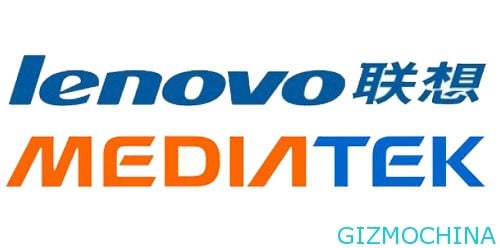 As early in Augsut, the news spread in the Internet telling about the MediaTek is began to develop a new quad-core chipset based on MT6588 processor. This is an A7 architecture with 28nm process, and then there are new messages said MediaTek trial production in October about the quad-core MTK6588 and costs lower than MTK6577 dual-core processors and will be available for mass production in early next year.

The rumor says that Lenovo as the one of Chinese smartphone manufacturer is ready to using this chipset, with their project called Arkansas, Lenovo will build the new smartphone with MT6588 quad-core chipset.
Fortunately, we have leaked speciffication of Arkansas smartphone project, as we menton below: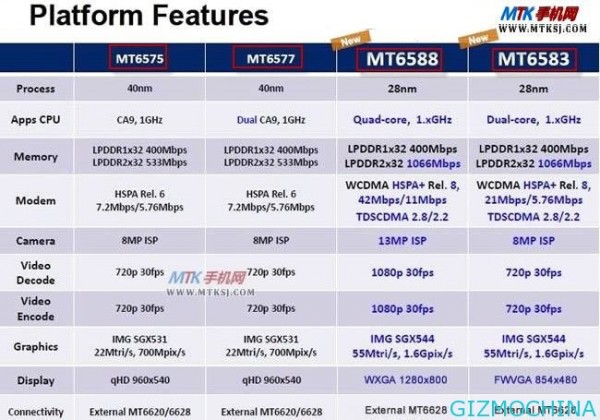 CPU: MTK MT6588 4 x 1.2GHz
Memory: 1GB of RAM + 4GB of ROM
Screen: 4.5 inches Resolution: 960 x 540
System: Android 4.1 Jelly Bean
Support: Dual SIM dual standby single pass native support 1080P video playback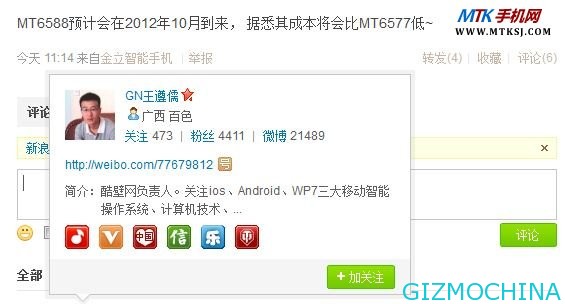 While we hear those rumor, there are information from inside source through microblogging says that MTK6588 will be available on October this year — "The first finished machine is estimated will available soon, also revealed that Lenovo starting to production ~ will surprise everyone."
From those microblogging post, we assume about the device will available soon, and those device will be using MediaTek MTK6588 samples, do engineering machine proofing test, the official version of the machine and MediaTek MTK6588 Quad-Core production is estimated will be available on the first quarter of next year.