Mai D68X, Android mobile phone based on MT6517 chipset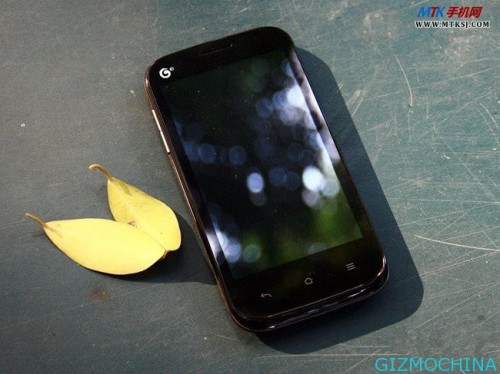 Domestic mobile phone manufacturers based on Guangzhou,  Mai Communications has been produce custom mobilephone for China Mobile. They make Mai D68X  smartphone.

The Mai D68X is the one of TD Mobile handset custom built for China Mobile customers. This custom machine uses MediaTek MT6517 processor, support TD-SCDMA/GSM dual network, recent upcoming simultaneously. The Mai D68X smartphone is also the first smartphone equipped with MTK6517 chipset.
The D68X has simple design, that is a very common oval straight shape, packs with 4.0-inch TFT screen with a resolution of 800 x 480 pixel, support for up to five points touchcreen. This phone is sepcialized diesign for China Mobile, so thats why there is G3 logo in the left-top of the screen. While the standard for custom models has buttons from left to right are Back, Home and Menu key
On the back body, there is a 5 megapixel camera but not equiped with LED flash so you have to take a picture with enough lighting, and there is no autofocus feature. In the left of the camera lens, there is a speaker phone.
On the left side of the body, there is volume control button, but no button in the other side, at the top of the body there is a 3.5mm headphone jack and switch on/off lock screen button, the bottom of the phone is a USB port.
The Mai D68X is powered by MT6517 processor running with 1GHz clock speed and sports with with 512MB of memory and 4GB of ROM, Powered by 1500 mAh battery capacity is relatively small. In addition, the Mai D68X supports GPS, FM, WIFI, also supports the common three sensors: a gravity sensor, proximity sensor, and light sensor.