Aesthetic design of Apple iPad Mini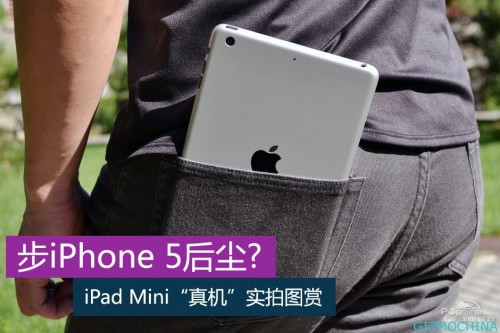 Apple has officially released the new generation of mobile phones also known as iPhone 5. The new products are basically the same as with the previous iPhone model, the different is the screen more larger, also become thinner and lighter.

In addition, iPhone 5 is equipped with A5 processor, small dock connector, headphone shape one by one leaked, even before the official release, the network had already appeared in exactly the same model with the real machine.
Burst out at the same time with the iPhone 5 machine model, we have a couples picture of  iPad Mini design, This Apple newest tablet claimed to compete with Nexus 7 and Kindle Fire devices, we have a dummy model of iPad Mini tablet which has 7-inch screen size, and we want to see the detail of this machine.
While we are know about the regular iPad has 9,6-inch screen size, the iPad Mini will equipped with 7-inch screen size to give you more comfortable to handle, easy to carry and more mobility, Here are few picture of iPad Mini design, so what do you think?