HTC One X+ real machine leaked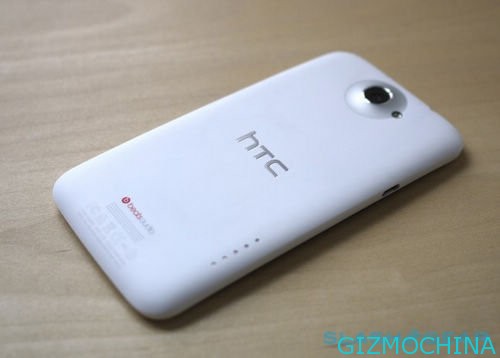 The picture of HTC One X+ has been exposure, but no chance to see the truth about the matter. Twitter finally for the first time reveal the real machine of HTC One X+, which we put aside a corner of the mystery of this new machine.
Real machine spy photos from the exposure of HTC One X+, the shape with HTC One X seem to be not much difference, expected only by changes on the part of the hardware configuration to reflect the characteristics of the upgraded version. Not only that, according to foreign media reports, although the smartphone might launch for T-Mobile USA, but eventually will be officially launched, is still unknown.

According to information leaked in the past, the final model for HTC One X+ (HTC S728e) Not long ago passed the testing and certification of the U.S. Federal Communications Commission (FCC), and in accordance with the relevant statement in HTC upcoming October for HTC One X Android 4. when a system update, this new smartphone will be simultaneous release.
Tegra 3 + AP37 quad-core processor
The most important changes in the hardware based on HTC One X configuration, the new machine will be equipped with 1.6GHz Nvidia Tegra 3 + AP37 quad-core processor (single-core, clocked at up to 1.7GHz), 1GB RAM capacity and 32GB of storage capacity. Has also been maintained over the past two-lens design, has a 1.3-megapixel front facing camera and 8 megapixel main camera, and the the sensor and ImageChip for image processing, supports high-speed continuous shooting and video shooting still images.
In the software system, HTC One X+ will be powered with the new Android 4.1 Jelly Bean, and also added the latest HTC Sense 4.5 user interface, fluency and humane than in the past have been greatly improved. In addition, it will also support many new functions and features, including the ClearVoice technology for voice calls with noise reduction function, the new version of HTC Watch video service as well as add new color style for mobile phones.
HTC One X+ has 134 × 70 × 9.3mm size, compared to the past and there is not much change, it is expected to continue to use the 4.7 inches 720p resolution touch screen, broke the news at the same time according to the sources, the The phones also do not use a larger capacity battery, still equipped with a 1800 mAh battery, is expected not to enhance performance in endurance.
It is unclear published HTC One X+, but I believe that with the upcoming October brought the phone will also be more information is gradually disclosed to interested friends may wish to wait and see.