Huawei focuses on cloud computing technology in Indonesia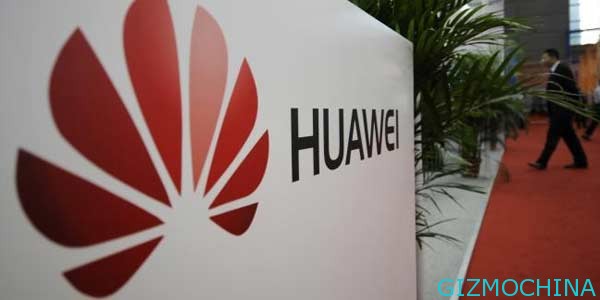 Cloud Computing Technology is a data storage service solution which is now widely used by many companies in the world, including in Indonesia. One company that focuses on Cloud Computing service is Huawei.
Huawei Technologies Co Ltd, a global information technology solutions vendor based in China, has recently introduced its Cloud Computing solutions in Indonesia. Corporate segment targeting small medium business (SMB), tourism, and health.

Along with the growing trend of Cloud Computing and the company's impact on everyday life, the Huawei felt the need for consideration, adoption and use of cloud optimization and application of information and communication technology.
"We reinforce the commitment to develop solutions to promote the business and the quality use of Cloud Computing with the support of three training centers, 15 companies, 35 spare parts centers, nine logistics centers and services that focus on applications and software," said CEO Vincent Li Huawei Indonesia in Jakarta, recently.
In addition, the high Internet growth in Indonesia is becoming a necessity for companies to use Cloud Computing services.
Solutions Vice President, Sales & Marketing Huawei International Pte Ltd, Paul Michael Scanlan said that the company's cloud computing services market to support the growing enterprise business division of the company. Currently, in Indonesia, Huawei focused in three business pillars namely solutions for the telecommunications sector or carrier business, enterprise business and business device.
"This is a golden opportunity to build systems Huawei Cloud Computing in Indonesia, with a focus on services and software applications," said Scanlan.
According to Scanlan, onwards, Huawei will create technology solutions to consumers by providing a cutting-edge system.
"Indonesia has many internet users, especially from mobile devices. So it is a good opportunity to provide Cloud Computing technology," said Scanlan.
Huawei showcased cloud computing solutions in the deployment of Cloud Computing and IT Transformation Forum. The event was held at the Ritz Carlton Mega Kuningan lasted for three days from September 26th to 28th, 2012.
This forum consists of various types of exhibitions and technical workshops with a focus on cloud computing solutions, business support system (BSS), and valued growth solution (VGS). Also held discussions which bring together experts and practitioners to better understand the latest trends, market conditions, and future direction of IT transformation.
Currently, operators have been using cloud services from Huawei is XL Axiata. Cooperation between the two companies is increasingly tight. Especially since April 2012, XL Axiata appointed Huawei to fully manage a national network of over seven years.