THL W6, another THL dual-core, upgrade version of THL W1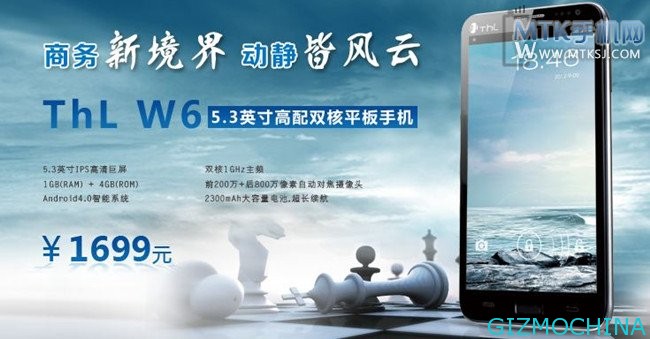 THL is one of Chinese phone manufacturer has been starting with the first THL V7, thats phone is using MediaTek's processors from MTK6573 to single core 1GHz MTK6575, and today there is MTK6577, and  THL has accompanied with MediaTek to powered THL smartphone.
Recently THL phone also have W3 with THL V12 this is upgrade version since using dual-core processor and now THL is preparing to launch another new dual-core smartphone: THL W6, while the recent launch of the upgraded version from the dual-core THL W1.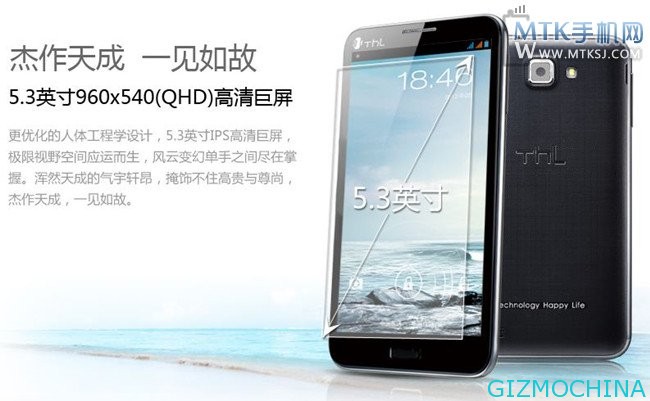 THL W6 has the biggest difference of several dual-core phone is equipped with a 5.3-inch IPS QHD display with 960 x 540 resolution. The whole appearance of the smartphone is using ergonomic design, bright colors in the box design is very beautiful. THL W6 is also equipped with a 2.0 megapixel front facing camera and a self-timer, and can also support video calls, with a physical button below the screen, there are two virtual buttons with backlight design.
THL W6 body design is very simple, there is 8 megapixel main camera with a flash, there's THL Logo printed in the middle. The THL W6 is also equipped with MediaTek MTK 6577 dual-core processor, 1GB of memory  and 4GB internal storage. The big screen of course was accompanied by a large-capacity battery, the THL W6 battery capacity of 2300 mAh, and running Android 4.0. Ice Cream Sandwich operating system.
This upgraded version of W6 dual core has some "low-key", While THL W1 dual-core version also equipped with MTK6577 dual-core processor, but the screen size is only 4.3 inches, the resolution is the same as 960 X 540, but W1 positioning is high imaging smartphone hardware specifications are slightly lower than the main business THL W6.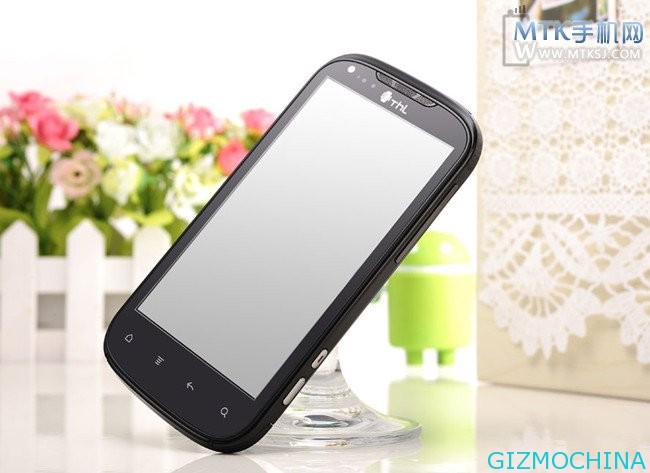 THL W1 dual-core version of the machine is very mellow, no much change in the appearance of the single-core version, the front of the phone with a 3 megapixel camera, on the back there are 8 megapixel camera, equipped with dual LED fill light flash which can help the W1 shoot better photos. THL W1 dual-core version also has 1GB of RAM and 4GB of ROM, but only powered by 1550 mAh battery capacity is smaller, and also running Android 4.0 system.
Source:  Android-Sale.com