HTC One X and HTC One S, ready to update to Jelly Bean OS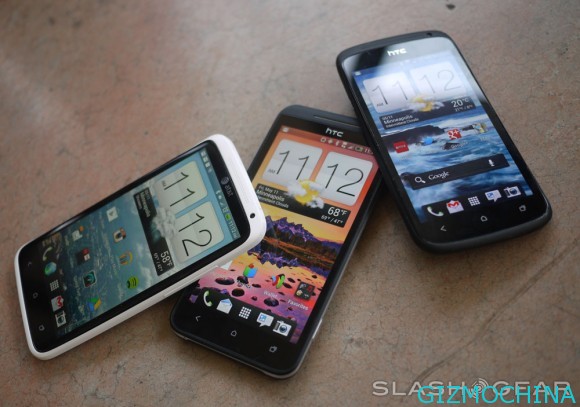 HTC One X and One S user seems to have ready to update their firmware. HTC said that they would give Android 4.1 Jelly Bean OS update for both smartphone that use the Android 4.0 ICS operating system.

The update also applies globally. However, there has been no official date given by HTC about the relevant update. In addition to providing updates Android Jelly Bean OS, HTC will also provide an update HTC Sense UI 4+. This new view that will give a more sophisticated look with some extra features in it.
HTC One X and One S is a high end Android smartphone with has good specs. HTC One S is an Android phone that uses a dual core 1.5GHz Snapdragon Krait-based with 4.3 inch touch screen. While the HTC One X comes with an NVidia Tegra 3 quad-core processor plus a large 4.7 inches screen display.
What's new in HTC Sense 4+ ?
You'd be forgiven for thinking that it's not going to do much, with only a plus symbol added to the end of the previous version, but it actually packs a punch. HTC has come up with some very useful new features, as well as including some of the key Jelly Bean additions.
Get Started
This is probably the feature we love the most. Get Started allows you to log in to an account using a PC or Mac and set it up from scratch before your phone even arrives. You can add in various email accounts, Dropbox accounts, choose your theme and background and even set your ringtone, have applications pre-installed and choose your web bookmarks. When the phone arrives all you need to do is log in to the same HTC Sense account and the phone will retrieve your configuration – very neat!
Watch 2.0
HTC's on demand service gets an overhaul for Sense 4+, which it hopes will make it a competitor for the likes of Netflix and Lovefilm. Whilst it also offers movie and tv show rentals, Watch 2.0 also links your other video related apps – YouTube, Vimeo and even your local Video Hub videos are stored here.
Self Portrait Mode
This feature will only work on the One X+ for the time being, as it's the only phone to rock HTC's new front-facing camera tech. This mode uses the 1.6-megapixel front facing camera to automatically detect your face, with imaging software linked in to subtly improve the quality of the image for a top notch selfie.
Sightseeing Mode
Having to unlock your phone and re-open the camera app when exploring somewhere can be a pain, so HTC allows you to unlock straight back into where you left off with the Camera app when you have this mode enabled. Passwords and lock patterns are bypassed, although you'll only be able to access the camera app for security reasons.
Music Apps
Similarly to Watch 2.0, the native Music app will link in to any music related apps you might have loaded onto your HTC smartphone. Things like Spotify, Rdio, TuneIn Radio will be grouped into one place, giving you a complete hub for all things music on your phone.
Gallery App
As with the native Music app, the Gallery app for your photos will also link in to any photo-related apps. Things like Instagram, Picasa and Flickr can all be linked in for quick and easy access from one place.
Google Now
More of a Google thing than HTC's, Google Now is included as a part of the Jelly Bean firmware update. It's integrated in a neat way too, with a touch and hold of the home button on the phone loading up the software for a voice or text search.