Google Maps for iOS now support Street View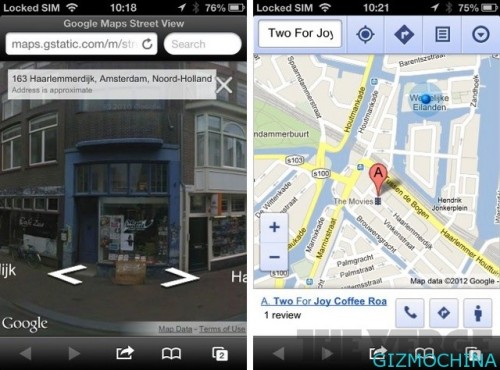 The Google Maps application can not be used on the iOS 6 platform. However, the users of the iPhone 5 can still open Google Maps via the browser. And now Google has just had new features to the service, the Street View feature.

The existence of these features have been confirmed by the Google since late last month. This feature can be found on the iPhone and iPad. To use this feature, iOS device owners can see the icon located on the bottom toolbar.
By pressing those button, the iOS browser will open a new tab to view Street View. Street View on the iOS browser is also similar to Street View on a desktop computer. This move by Google seems to be iPhone users stay true to his application. Especially after the recent news stating that Apple Maps access data faster than Google Maps.
Surprisingly, this feature was only able to be found in the iOS browser. You have to perform additional steps to be able to see the Street View on Android phones. The additional step is to put a pin on the map. Unlike in iOS by default raises pin locations.