200.000 unit Xiaomi 2 ready to sold on October 18th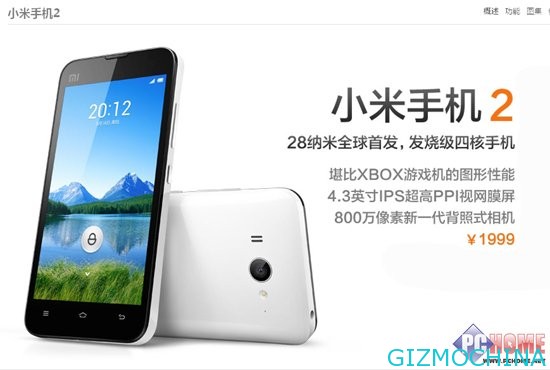 Xiaomi Mi2 is the second generation of Xiaomi smartphone, has been launched and at that launching of its Xiaomi Mi2 was very successful with sales of 200.000 units, a result that was amazing. And recently Xiaomi Mi2 will re-released in a second round of sales.

And now we hear news that Xiaomi will re-open the sale, there were 200,000 units of Xiaomi Mi2 which has been prepared, 150.000 units for the 16GB version and 50.000 units for the 32GB version, planned to pre-order on October 13th to 17th, 2012. And the buyer will be got the smartphone on October 18th, 2012.
The Xiaomi Mi2 smartphone packs with 4.3-inch 720p touchscreen (Sharp supply 342 ppi), its narrow border design (border only 3.9mm) and powered by Qualcomm APQ 8064 quad-core CPU, built-in 2GB of RAM / 16GB (32GB version) capacity space and a 8 megapixel camera, running Android 4.1-based on MIUI system interface.