Google will cooperated with Samsung to built the next Google Nexus tablet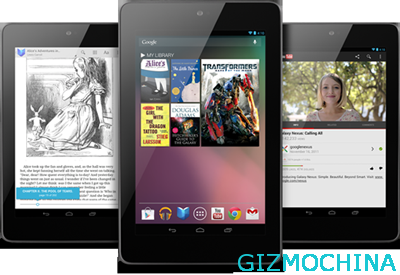 If the next-generation Nexus smartphone is heading to LG, the Samsung seems will be selected by Google as a partner working to make the next generation of Google Nexus tablet. Quoted from the source, the tablets is Google Nexus tablet with 10 inches screen size. Even the source suggest the tablet is being process.

The important point, this tablet will be very different from the Google Nexus 7. As we all know about the Google Nexus 7 is a low end tablet, while the Google Nexus 10 is a high-end tablet. Even the quality of the existing screen on this tablet was claimed would defeat the Retina Display technology which will compete with the new iPad.
Richard Shim, an analyst at NPD DisplaySearch says that tablet Google Nexus 10 will use a screen with a resolution of 2560 x 1600 pixel. This screen was going to have a pixel density much higher than the new iPad. Since the new iPad has only 264 PPI pixel density, then the Google Nexus 10 comes with a 299 PPI pixel density.
Shim also suggests, to establish cooperation with Samsung, Google will further strengthen the relationship between the two companies.  Moreover, those two companies are also have been working to build the Galaxy Nexus smartphone before.