Google Nexus 10 packs with Android 4.2 and Exynos 5 chipset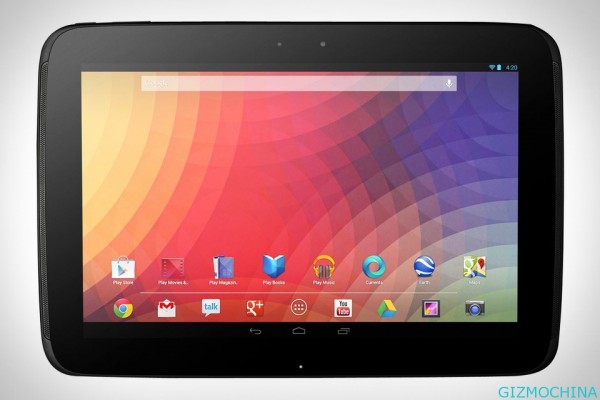 Google has finally announced the new Android tablets, Google Nexus 10 on October 29, 2012. This is the new tablet which built by Samsung and has 10 inch screen size. The launch is also done any special events that had previously been canceled.

Like has been rumored before, this tablet is collaboration between Samsung with Google. This tablet comes with a 10.1-inch Super AMOLED screen with a resolution of 2650 x 1600 pixels and a pixel density of 299 ppi.
Not only the high-resolution screen, the tablet is also equipped with a powerful processor. Samsung has been embed its latest processor, the dual-core Cortex-A15-based Exynos 5 running at 1.7GHz clock speed. The chip is also equipped with a quad-core GPU Mali-T604.
In addition, the tablet is equipped with 2GB of RAM, support for NFC, 5MP rear camera and 1.9MP front facing camera. This tablet comes with Android 4.2 Jelly Bean operating system. Unfortunately, like the Nexus 7, tablet Nexus 10 is not equipped with a microSD slot. Batteries may also be other positive side of the tablet. Google claims that the 9000 mAh battery was powered Nexus 10 tablet device is capable of playing video for 9 hours and 500 hours standby time.