Is this the new Google Nexus smartphone from LG?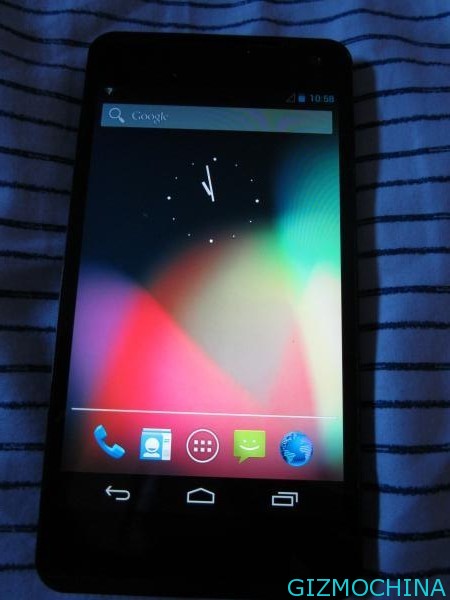 The existence of Google's latest Nexus smartphone becoming stronger. Even this time the news was packs with photos is the result of cooperation between Google and LG Mobile.

In this picture, the LG Nexus G has a rear cover that is almost similar to the Optimus G. However, at the front of the phone is more similar to the Samsung Galaxy Nexus. So, we can say that the LG Nexus G is a mix of the two mobile phones.
On the back, this phone has LED flash and loudspeaker. But most likely this phone is still in the prototype stage. So, there is the next stage which allows for an overhaul. This can be seen with the label 'not for sale' on the back.
Moreover, according to these photo, LG Nexus G has the code name of Mako. While there is Android 4.1.2 OS which uses the Linux kernel 3.4.