Ainol Novo 10 Hero tablet device released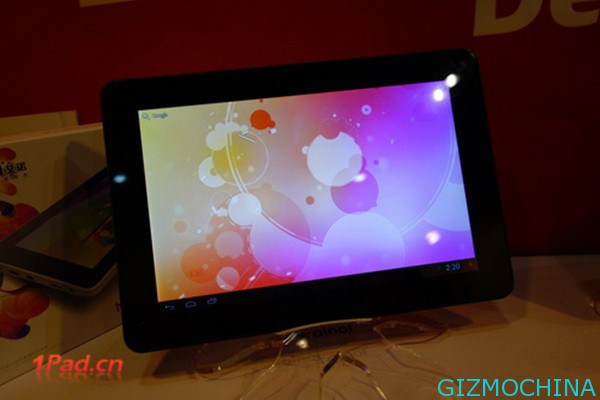 One of CHinese tablet manufacturer Ainol, has been released fews Android tablet Novo line, after their released 7-inch tablet device, it's now time for Ainol to unveiled their new tablet Ainol Novo 10 Hero Android tablet device.

As we can see through their products line, Ainol has been introducing range of Android tablet for low-end t0 high-end market, and now their ready to unveiled the larger size screen throug Ainol Novo 10 Hero, like you  can guest from those name the Ainol Novo 10 is packed with 10-inch screen size.
Ainol NOVO10 Hero is equipped with a 10.1-inch screen size with 1280 x 800 resolution IPS screen, while NOVO10 hero using AML8726-MX chipset, sports with 1GB of RAM and 16GB of ROM, and also has a HDMI video output interface, so you can function instead of high-definition set-top boxes for entertain you and whole family, in addition NOVO10 Hero also packed with Bluetooth function, convenient to connect to the wireless mouse and keyboard for more comfortable operation.
Ainol also released its first quad-core tablet NOVO10 Hero II, which powered by ATM7029 quad-core chipset. However NOVO10 Hero II will be available on the market soon, now the machine is still production process.