The 7-inch/10-inch Android netbook powered by VIA8850 chipset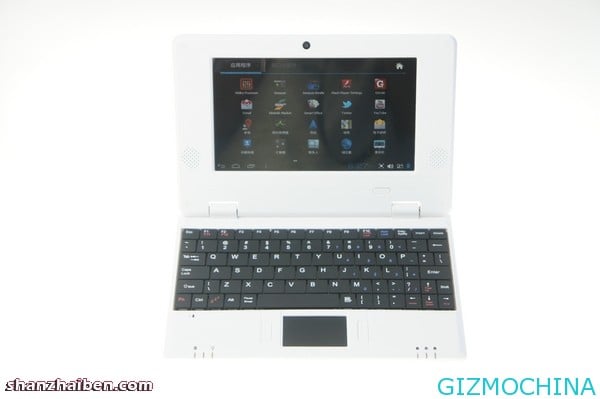 When Android available for public, some gadget enthusiast has been port Android OS to netbook PC, and I've trying Android emulator, Android Live CD and running Android OS on my virtual machine, but now there is domestic manufacturer which made the Android netbook.

Yidaying is the one of computer manufacturer from Shenzhen which built the Android netbook, there is 7-inch and 10-inch netbook device which running with Android Ice Cream Sandwich operating system. This device is not too different with tablet PC, while this product has full regular QWERTY embedded on rather than separate keyboard.
This Android netbook is powered by VIA8850 chipset, sports with 512MB /1GB of memory, 4GB/8GB ofstorage, packs with 7-inch screen with 800×480 resolution/10.1-inch screen with 1024×600 resolution, powered by 2600mAh battery, equipped with front facing camera, standard USB port, RJ45 port, SD card slot, HDMI port, Android 4.0.3 OS. The keyboard supports English, French and Portuguese. VIA8850 solution based on Mali400 GPU supports for 1080P video decode.
Here are the picture of the products: