The new Mysterious 6.1-inch screen smartphone from Huawei

The end of August this year, Samsung launched a quad-core smartphone – Samsung GALAXY Note II, the phone has 5.5 inches screen size, and has become the biggest screen quad-core smartphone. Today, the news from the domestic microblogging, Huawei will launch a mysterious mobile phones, this phone not only equipped with a quad-core processor, and will be equipped with 6.1-inch giant screen, the largest screen quad-core smartphone ready to compete with Samsung Galaxy Notew II.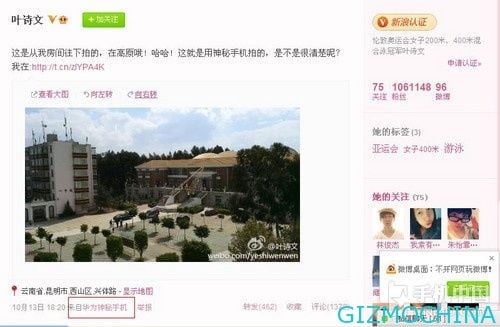 6.1-inch giant screen quad-core smartphone from Huawei is still mysterious untill now, but this phone will becoming the first smartphone to use 6-inch scren size on the market.
Domestic microblog users Pu Liu said before, Huawei will be launched by the end of October this year, a mysterious powerfull smartphone with good specs. Huawei's senior vice president Yu Chengdong then forwarded this microblogging, and affirmed about the message.
Unfortunately, Yu Chengdong this not as a general disclosure earlier configuration and performance of the "Huawei mysterious phone"
The latest news from the domestic media said this Huawei mysterious new machine name for Huawei Ascend mate, it will use a 6.1-inch large touch screen, the screen resolution compared to 1080p HD level, and equipped with a 1.8GHz quad-core processor with 2GB of RAM, also has 4000mAh large capacity battery, the overall configuration is obviously extremely tough.
Until now, we don't have any information from Huawei to give the official statement about this phone, sho we have to see and wait untill Huawei unveiled this phone officially.