Why Apple stop to produce iPad 3 and focus to selling iPad 4 ?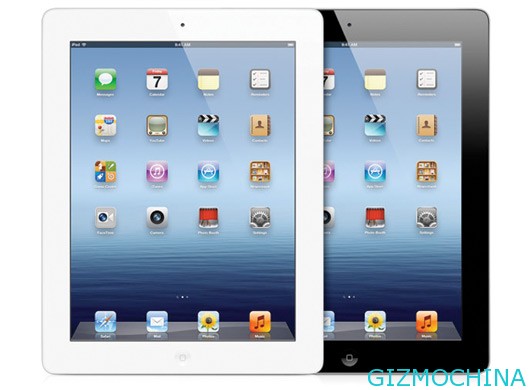 For iPad products, Apple usually announce the span of about a year. but now it's look rare with the launching of iPad 4, because Apple has been released iPad 4 just six month after their introducing the new iPad (aka iPad 3).

For remain us, The first iPad was introduced on January 27, 2010. Furthermore, Apple introduced the iPad 2 on March 2, 2011. This trend was continued at the launch of the iPad 3 are performed on March 7, 2012. A similar trend was also made by Apple for the iPhone. The first iPhone was launched by Apple on January 9, 2007. Furthermore, the iPhone 3G was introduced by Apple on June 9, 2008. Apple introduced the iPhone 3GS on June 8, 2009. And, the trend of the period was continued until the launch of the iPhone 5 are performed on 12 September 2012.
Then, why the launch of iPad 4 is done only six months after the launch of the iPad 3? Especially after the launch, Apple also stop selling the iPad 3 from the list on the official website. The selling price of the iPad 3 was down dramatically compared to the initial sale price.
Katy Huberty, which is one of the Morgan Stanley analyst told to CNET says there are three reasons why Apple did it.
First of all, with the launch of the iPad Mini, Huberty said that the iPad 3 will be "stale product". Most likely, consumers will prefer the iPad Mini compared to the iPad 3.
The second reason, sales of the iPad 3 is not too high as expected. This happens because there is nothing too drastic improvements made by Apple's iPad 2 to the iPad 3. Therefore, Apple changed iPad 3 to iPad 4 with the addition of Apple A6X chipset.
Lastly, Apple learned from iPod sales have increased dramatically Huberty said. The increase came after Apple launched the iPod with a smaller version than the original version.
At least, that's the opinion of one analyst. However, the other interesting question is whether Apple will launch iPad Mini 2 in the next year? The answer, of course, can only be answered by Apple.