Zoppo ready to launch 5.7-inch HD smartphone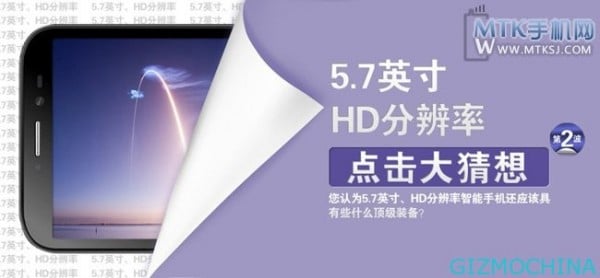 After Zoppo has been covered by foreign media at CNN news, and comparing with Apple iPhone 5 it's now Zoppo ready to compete in large screen market area. After they ready to unveiled their ZOppo ZP900 with 5,3 inch screen size and now they ready to launch 5,7-inch HD screen smartphone.

UNfortunately, there are no information about the name of the phone, but we have a little bit sneak peek specs from the reliable source who telling about the new Zoppo smartphone will packs with 5,7-inch screen size with HD capability and has 1280 x 720 pixel resolution while the processor will be powered by Mediatek processor.
We also didn't got the information about the price and availability but recently we've heard about the name of those phone is called Zoppo 2013, it's seems the phone will released in 2013, is that right?