Xiaomi ready to released their smartphone on October 30th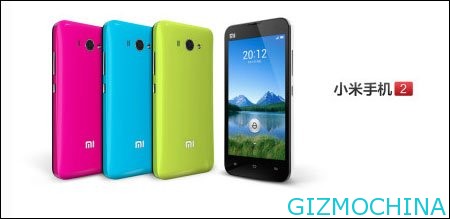 Xiaomi is become the iPad rival in Chinesse market, after Xiaomi released their new smarpone Xiaomi MI2 and those phone becoming hot product and most wanted smartphone for Chinesse market now.
And now we have a good news about the planning of sale for Xiaomi smartphone. The company today announced about the first rouond will be held on October 30th, they ready to preparing 50.000 unit Xiaomi smartphone for both 16GB version and 32GB version.

25.000 unit of Xiaomi 16GB version smartphone is ready to sell for 1999 yuan while the 32GB version is offers for 2,299 yuan. And the second roun of sale will be held on mid-November, and for the second round of sale, Xiaomi is preparing 250.000 unit of Xiaomi smartphone for customer.
Xiaomi has been sale their dual-core 1.5Ghz smartphone on October 20, 2011 with price 1.999 yuan, on the May 15 this year, Xiaomi has been released dual-cpre with 1.2Ghz smartphone for 1.499 yuan. And Xiaomi 1S smartphone has been released to the market on August 23rd this year, this phone is powered by dual-core 1.7Ghz and equipped with fornt-facing camera and rear camera with 1.499 price tag. And the new Xiaomi 1S youth edition has available for sale on October 23, powered by dual-core 1.5Ghz processor and has front and rear camera for 1.299 price tag. While Xiaomi 2 will be lauched on OCtober 26 by appointment only.
According to data officialy released by Xiaomi, The Xiaomi 1 has sold 3.52 million unit, a total of 900,000 Xiaomi 1S purchase, While Xiaomi 1S yout edition has been sold 300,000 unit, the figure of Xiaomi smartphone has been sold for 4,720,000 unit.