ZOPO ZP800, 5 inch smartphone powered by MT6589 quad-core chipset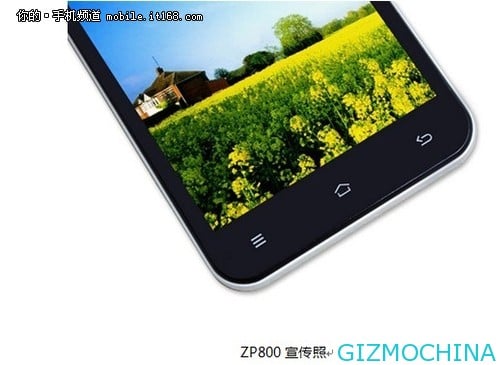 We have coveredthe new Android flagship smartphone from domestic manufacturer, this information is leaked from Mediatek, the one of  chipset manufacturer while they introduce the new MTK chipset through Mediatek MTK6589 processor products.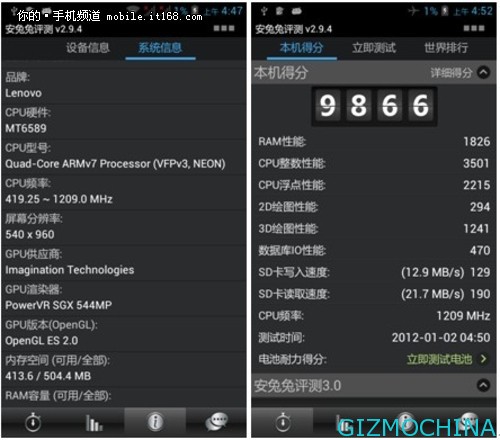 Although the online news saying that TCL will be the first quad-core chip MT6589 smart phone manufacturers, and the pthers manufacturer such as Lenovo, ZTE, and Huawei have expressed interest in using the quad-core processor, do not rule out the possibility that grab the TCL ahead of listing the phenomenon.
And we do not mind a bold prediction, from handset makers said in recent such as Zoppo which preparing in the quad-core products and will be launched next year, we could have inferred from the exposure parameters publish quad-core phone is to use The quad-core CPU.
MT6589 chipset is made to penetrate the quad-core processor at a low price in the market, while we now know that Qualcomm has also made a quad-core chipset MSM8226 through products. However, Mediatek has delivered quality mobile phones with price below 1000 yuan, and this means a step Qualcomm has been hampered in the price.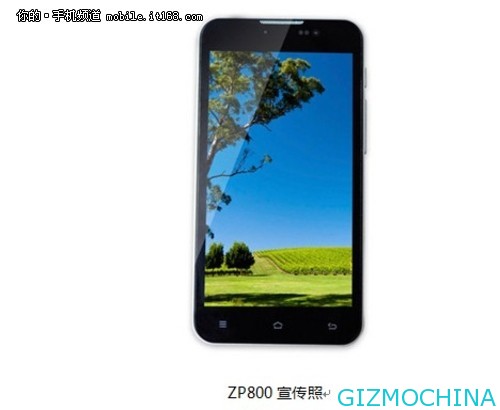 Mediatek has proven to provide a solution for users who want a powerful phone with a lower price. One of the producers are trying implementations this technology is Zoppo which is ready to provide high-end smartphone products with more competitive prices in the market through Zoppo Z800 which packs with 5 inch screen size and powered by Mediatek MTK6589 quad-core smartphone.