The new Huawei Windows Phone 8 device exposure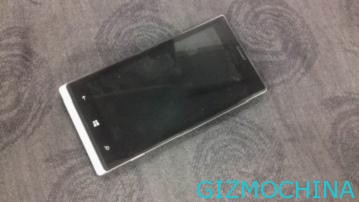 After we have heard a rumor about Huawei Windows Phone 8 smartphone Huawei Ascend W1 few weeks ago, it's now there is another leaked picture of Windows Phone 8 smartphone from Huawei.

While we are now about the launching of Windows Phone 8 mobile operating systems from Micrsoft will be helds few days from now, and we have the nice information about the leaked picture of Huawei Windows Phone 8 device, while Huawei not yet officially announced their Windows Phone 8  to the public.
On October 29, the day of the Windows Phone 8 conference made public. However, in view of the political factors in the U.S. government, Huawei is likely to remain absent from the conference. But we have got a few pictures of Huawei WP8 phone.
Unfortunatelly, there is no addition info from those picture, such as specs and the name of the phone, but  we assume about that phone has same specs with Huawei Ascend P1 Android smartphone which packs with 1.5Ghz dual-core processor, 4.3-inch Super AMOLED screen, 1GB of RAM and a 8 megapixel camera.