Huawei Quad-core mysterious smartphone heading to Chinesse market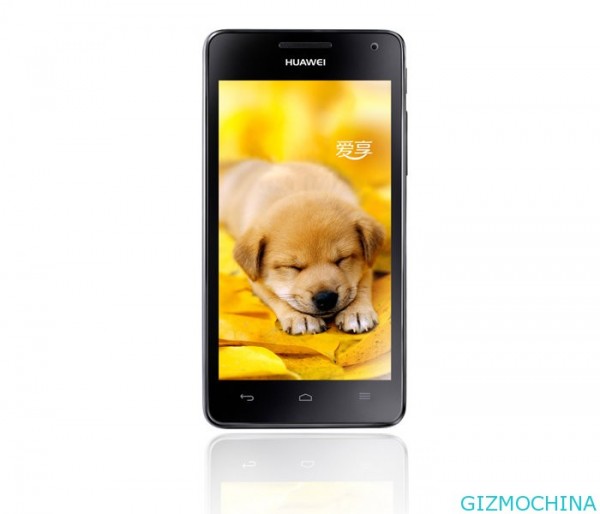 Today, Huawei has been held the conference in Beijing and they ready to launch the new "Huawei mysterious phone" – this phone is powered by quad-core processord and has offered with affordable price.

The new  Huawei smartphone has been powered by Hass K3V2 Quad-core 1.4GHz processor, packed with 4.5 inches screen size with 1280 × 720 pixel resolution IPS screen technology, and sports with with 2GB of memory, 8 megapixel camera, and 2230mAh battery capacity, up to 72 hours standby.
According to reports, the glory quad-core love Exclusive Edition by appointment from 9:18 on November 1 from user login the Huawei official website – Huawei Mall Tencent's shopping site – fast and easy network spot appointment, 23:59 Close reservation. November 4 to 6, users can successfully book their reservation number formal pre-orders to buy the smartphone. Which appointment Users can also participate in a lucky draw prizes including MediaPad 10 FHD Tablet PC.
Addition, Tencent specifically customized for the phone two software: self-timer the software "Variety camera and pictures social sharing software". Understand Variety camera's power consumption is 15% lower than the native camera has about 30 models of the live preview filters, and Figure, beauty diversification fond of taking pictures, you can better meet user demand preference for high-quality pictures. Love sharing software Tencent picture of the newly developed social software, support multi-map speed upload option Friends network sharing and support for a key share to Tencent microblogging and other social platforms.
Yu Chengdong, the Huawei consumerCEO, chairman of Huawei Terminal at the press conference said that the quad-core smartphone has superior performance and the selling price of 1,888 yuan, will become the first choice of millions of users to buy a quad-core smartphone today.