Yuandao N90S, 9.7 inches dual-core Android tablet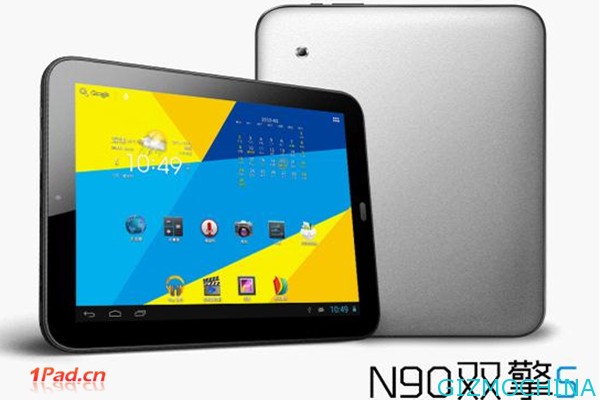 While Apple iPad Mini has been launch on the selected market, but the original iPad with 9,7-inch screen size is still exist, because the tablet with larger screen size is very  comfortable to use. Thats why Yuandao N90S is packed their products with 9.7-inch screen size.

Yuandao N90S is the tablet which has similiar resolution with iPad 2 with 9.7-inch screen size, giving it the same 264 ppi that the iPad has. It provice you a clear picture even under the sun or in the darkness. With the strong contrast of light and shade, you can get a clear view from all angles with its wide viewing angle.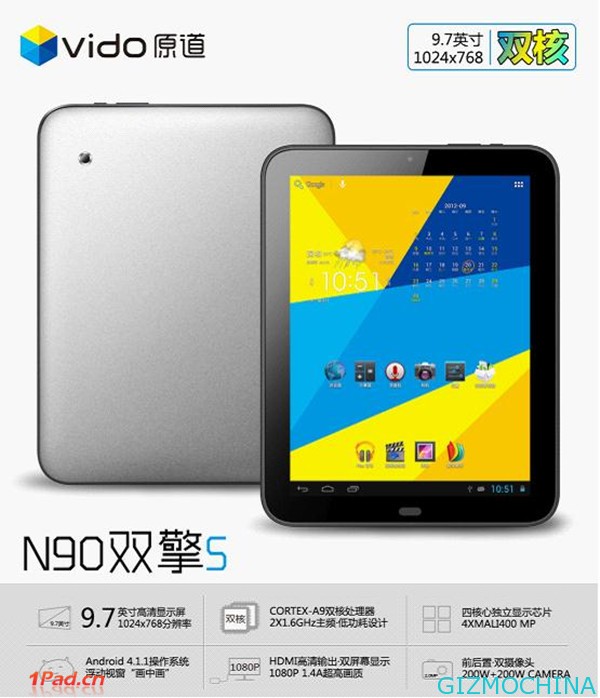 And the Yuandao N90S is powered by dual-core 1.6GHz based on Cortex A9 chipset. This products is upgrade version from Yuandao N90. Sports with 1GB of RAM, this device has better ferformance for your daily use. There is a little different here, in the N90S front facing area there is a HOME button which allow the user to switch between applications.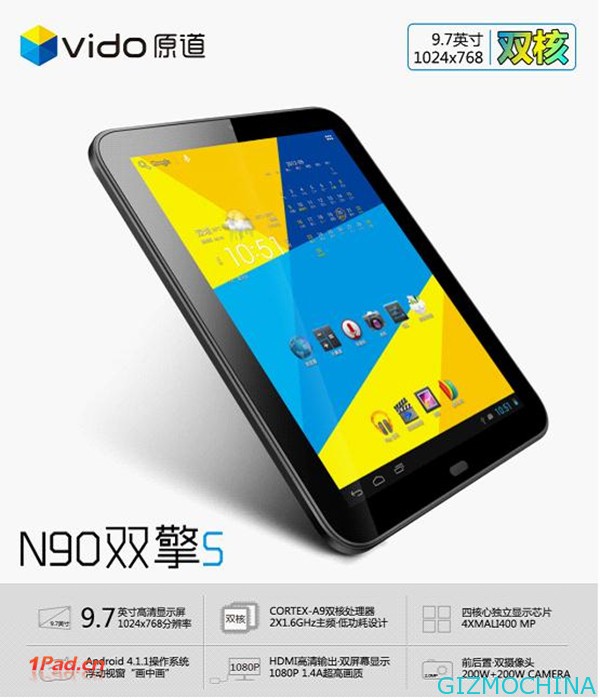 This tablet also equipped with 2 megapixel front facing camera and 2 mega pixel rear facing camera, the screen is very clear since powered by Mali 4000 GPU and support for playing 1080 HD movie and also has HDMI port, which can attach to external monitor for larger viewing.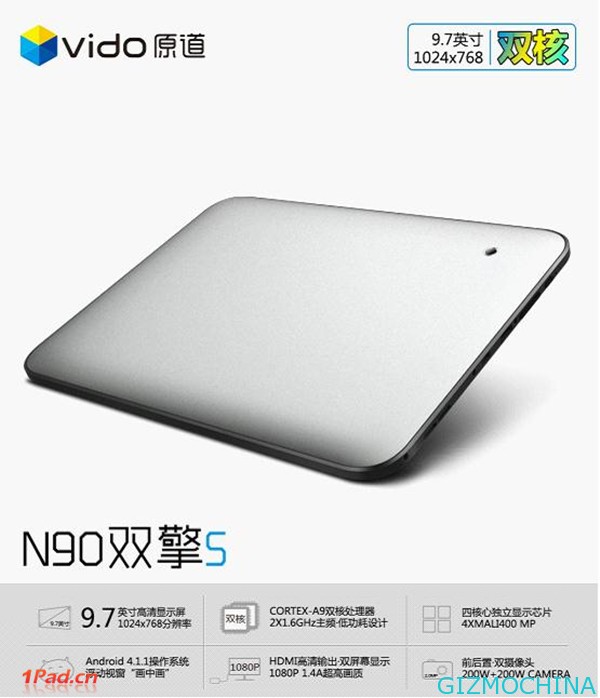 The body is quite slim enough since the Yuandao N90S has only 9.9mm body thickness, this tablet also has more nice looking with rounded corner aesthetic design. Another interesting point is, this tablet is offers only 700yuan, while the original N90 first version offers with 1499 yuan. Its very very affordable price isn't it?
Where to order Yuandao N90S: Android-Sale.com