Sontek M1077, 7-inch tablet with 3G connectivity powered by MTK6577 chipset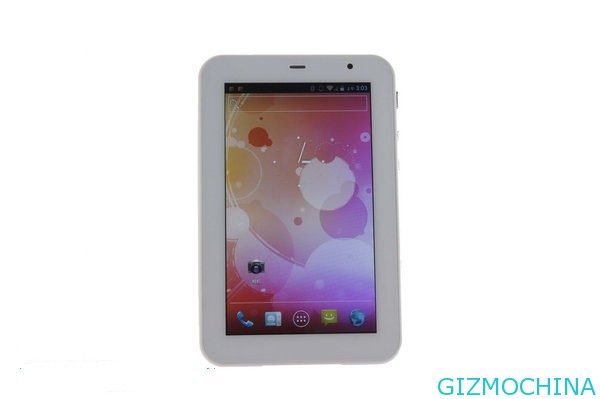 Sontek M1077 is one of domestic tablet manufacturer which offers with veritable full-function, 3G, GPS, and other features are included; this tablet is powered by Mediatek MTK6577 dual-core processor.

Sontke M1077 packs with 7-inch IPS screen display with a resolution of up to 1024×600, and this 7-inch tablet can make voice call and bring about a better experience will add to their own lives more convenient, Let's take a look at.
Sontek M1077 powered by MTK6577 dual-core processor, running 1.2GHz clock speed, running with the Android 4.0 operating system, 1GB of ROM and 4GB of Internal storage EMCP, as we mention above, thi tablet is packs with  7-inch IPS HD screen, 1024×600 resolution, sports with 2megapixel front-facing camera and 5 megapixel rear facing camera with auto focus, support for 3G connectivity, WIFI, the GPS gravity sensor, external micro USB port, 3.5mm headphone interface, and TF expansion card slot.
Sontek M1077 Specs
Time to market     In 2012
Operating system Android 4.0
Processor The MTK6577 A9 dual-core
Screen Size 7-inch IPS
Screen resolution 1024×600
Touch mode Multi-point capacitive
System memory / storage 1GB + 4GB EMCP
Extensible Storage  32G TF card expansion
Other features  3G, Bluetooth, GPS, FM radio
Camera 5 megapixel main camera and 2 megapixel front facing camera with AF
Shell Alloy material