Ainol Novo 10 Captain, powered by quad-core processor and 1920 x 1200 pixel screen.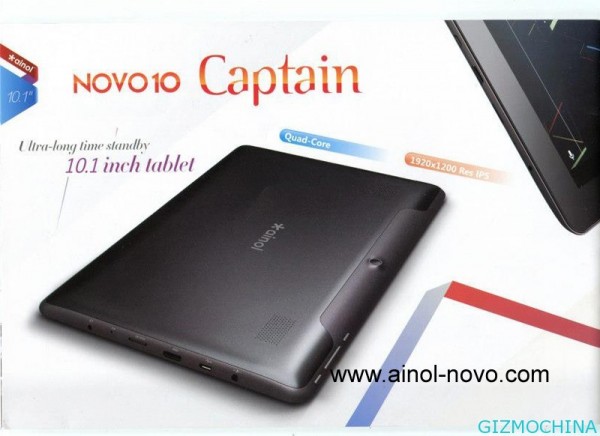 Chinese Android tablet manufacturers, Ainol, trying to hit the tablet market again. Having previously had Ainol Novo Hero II features a quad core processor, now they launch a new product called Ainol Novo 10 Captain.

Ainol Novo 10 Captain tablet packs with 10.1-inch screen has a resolution of 1920 x 1200 pixels. In addition, Ainol slip the ATM 7029 quad-core processor at 1.5GHz tablet. The tablet is equipped with a Mali 400 GPU.
In addition, the tablet is equipped with a capacity of 10,000 mAh battery. To improve the performance of the processor, sports with 1GB of RAM. At the rear, there is a 2MP camera and a VGA camera on the front. Another addition, this tablet comes with a mini USB port and HDMI out. Unfortunately, the tablet is not equipped with a SIM card slot.
Regarding prices, the Ainol is still not selling this tablet to the market. But in ainol site-novo.com, the 8GB version is sold pre-orders at a price $213 USD. And at other online retailers, 16GB version priced at $260 USD and you can get this tablet through pre-order.