Taomi Android smartphone hit the market with 799 yuan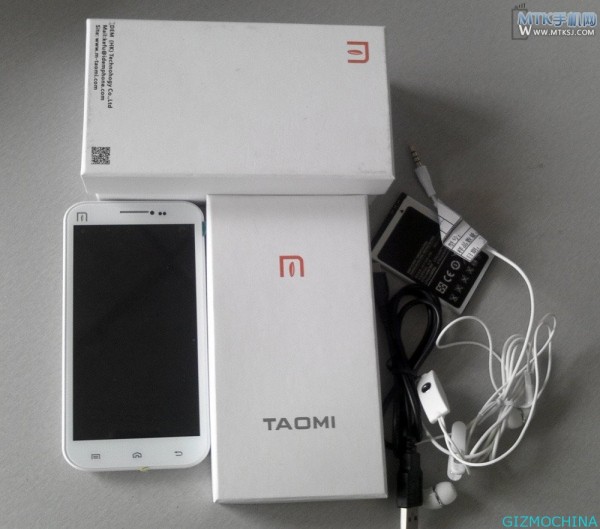 Since Xiaomi smartphone hit the market and quietly popular, a recently another named Taomi smartphone exposure from different manufacturer, while the sound is same but the Xiaomi and taomi is came from different manufacturer, as for the reasons the Taomi has impressive hardware configuration.

Taomi android smartphones actually is already on the market few months ago, based on the query that the Taomi website has been annaounced this phone as early as September 2012, but the price and release date recently unannounced.
The phone has formally accepted the predetermined time is December 1st, officially listed as December 31, with affordable priced at 799 yuan.
The Taomi smartphone powered by dual-core processor clocked at 1.2GHz Qualcomm MSM8225A, with 1GB of RAM and 4G internal storage, packs with 5.3-inch IPS screen, QHD 960 x 540, there is 5 megapixel camera, and running Android 4.0 operating system.