Huawei MediaPad 7 Lite heading for global market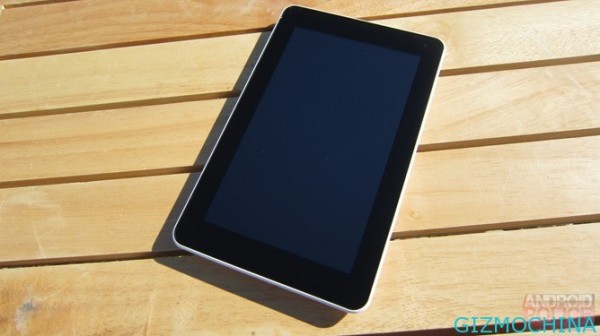 Huawei is becoming the popular manufacturer since this Chinese based company built few nice and high-quality product for global market, and now the foreign website (AndroidPolice) has been doing some evaluation to the Huwei MediaPad 7 Lite.

The Huawei MediaPad 7 Lite has 7-inch screen with 1024×600 IPS display, powered by 1.4GHz single-core Cortex-A8 processor, sports with 1GB of RAM and 8GB on-board storage, microSD card slot with support for up to 32GB, equipped with 3.2MP rear camera shooter, and VGA front-facing camera.
The MediaPad 7 Lite has 4,100mAh battery capacity while the connectivity are Wi-Fi, 3G (GSM), Buetooth. And the dimensions & Weight is 193mm x 120mm x 11mm, 370 grams, running Android 4.0.3 (Ice Cream Sandwich), unfortunatelly we don't have any exact price and availability of this tablet.
Pros :
It's solid. From front to back and all around, this tablet feels great. It's well made and everything about it just feels good.
Beautifully crafted. Not only does it feel good, but it looks good, too. I really love the look of the matte aluminum next to the white plastic. It's classy.
Very minor OS modifications. There's a nifty little button that hides the notification bar for a full-screen experience, and that's the extent of Huawei's softmods. I dig.
Cons :
It feels bulky for a 7″ slate. While it's only a tiny bit thicker than the Nexus 7, it feels substantially thicker in the hand.
The device orientation just doesn't feel right. 7″ tablets shouldn't be designed for landscape-specific use.
Confusing orientation. The branding on the back suggests portrait, yet the software and volume rockers are laid out otherwise.
Piss-poor performance. Popular games like Dead Trigger are basically unplayable, the launcher is choppy, and overall performance is just bad.
Awful battery life. Good luck getting a day out of it – regardless of whether you use it or not.
The screen is crap. There is no excuse for putting a 1024×600 display in a tablet at all. None. On top of that, it smears easily and is impossible to keep clean. Distractingly so.
ICS. Not that ICS is bad, just that Jelly Bean is better. A lot better. Especially on a 7″ slate.
Scrolling is always choppy, even in something as simple as an RSS reader.
The keyboard makes no sense. The toggle for the number pad is on the right side, but to toggle back to the letter pad, the button's on the left.
No NFC. Every Android device should ship with NFC at this point.