Meizu first conference will be held at Beijing Water Cube on November 27th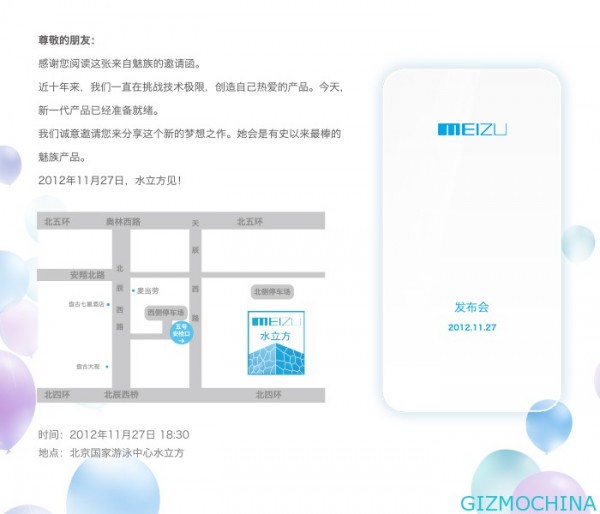 While we are waiting for Meizu launching today, we got nice information about the first Meizu conference, this news is came from Meizu official press release which send to media partners who will participating in the Meizu event at November 27, 2012 and the venue is in Beijing Water Cube.

On That event, Meizu will unveiled their new generation of Meizu smartphone.  For Meizu, this event is a first time grand new conference held by Meizu itself, this show Meizu confidence in the new generation of its smartphone and a new understanding of the market.
In addition, Meizu is about to usher in their 10 aniversary, Decade of sword, from MX to MX, not forgetting the early heart, square was always to do the thinking of the most essential, user with dreams and product touched.
The world is changing, harbor a love a perfect heart Meizu will go further, let us wait and see the biggest surprise of this year's mobile phone industry, the world becomes more lively. Thats came from Meizu, yay!