The new Leaked picture of Meizu MX3 is exposure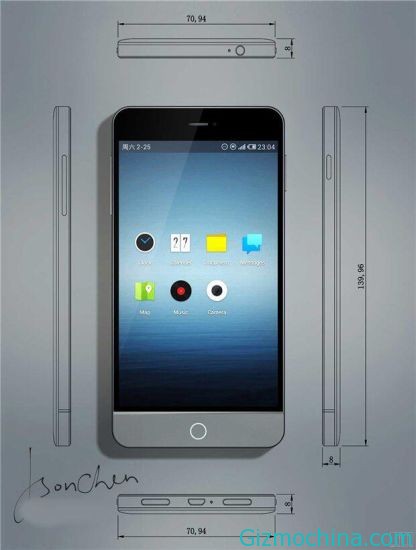 Meizu is preparing their new event on September 2nd on Beijing Water Cube, after we got a few rumor and a leaked picture of Meizu MX3 smartphone, is now we have another leaked picture that showing the Meizu MX3.
The new leaked picture is appear, and now we can get look more closer that the Meizu MX3 smartphone has very narrow border, the screen is also improve from the previous MX2 smartphone while the Home button with light notification is still locate below the screen, this is basically as same as with the previous MX2, as we can see that the MX3's front facing panel is look similar with MX2.
According to the news before, MX3 will be enlarged version of the MX2, look and feel will not greatly changed, mainly to enhance the screen size (5.1 inches), continue to narrow screen frame with a resolution of 1800×1080, about 411ppi, the screen ratio of 15:9.In addition, we also see a screenshot of suspected that phone is running on Android over Flyme 3.0, the version number is 3.0.137. Whe we see in the "About phone" interface adds shortcut toolbar on the leftSome Internet users believe that the composition of these two screenshots is remark using Photoshop application, but considering the Meizu forum Shantie action and comparison with previous messages, this is the real picture of MX3 smartphone, so what do you think?