Unboxing Xiaomi 1S (standar edition) smartphone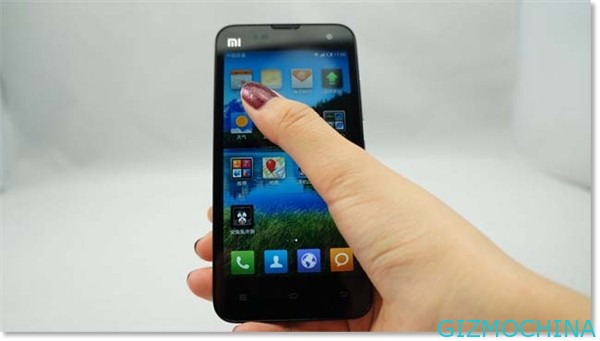 While Xiaomi has been launch their Xiaomi MI2 smartphone, and there is lot of people got the smartphone, and now we have unboxing of the Xiaomi smartphone here. We have a picture of unboxing Xiaomi smartphone after the break
Xiaomi has good quality packaging, the box can handle the impact and 300Kg pressure without bad, this very solid and strong smartphone packaging I ever know so far. Inside the box, there is a smartphone, battery, charger, data cable and manual book. Unfortunately, there is no headphone as additional accessory nor a memory card.
While all we know about the specs of Xiaomi 1S smartphone, this phone is upgraded version from Xiaomi M1 smartphone, powered by 1.7GHz Qualcomm dual-core processor, improved rear 8MP camera, and added 2MP front facing camera.
In addition to 1.7 GHz dual-core Qualcomm MSM8260 processor, the phone is packed with 4.0 inch Sharp ASV TFT screen, sports with 1GB DDR3 of RAM, and equipped with 8MP rear camera with auto focus, LED flashlight, and 2 megapixel front-facing camera, powered with high capacity Li-ion battery of 1930mAh and has MIUI V4, base on Android 4.0 Ice Cream Sandwich operating systems.