The upcoming 4.5 inch smartphone THL W5 coming soon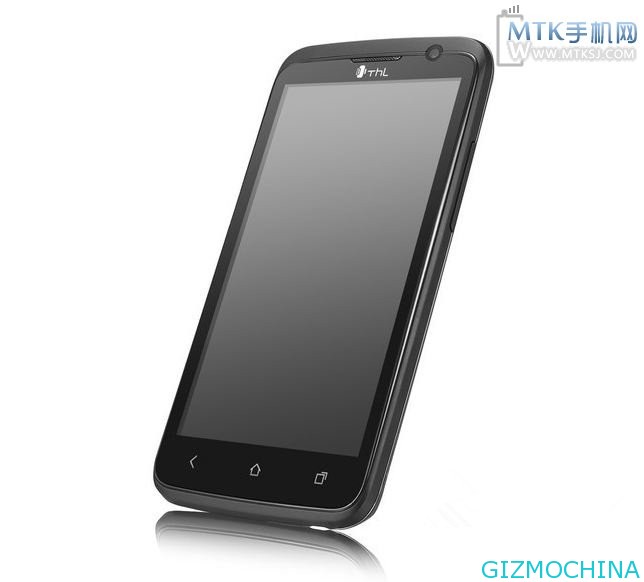 The THL phone is one of smartphone products come form Shenzhen based manufacturer, the Shihong Jiayuan Communication Technology Co., Ltd. brand, had previously launched a series of MTK-based chipset smartphone for domestic market, covers MediaTek 3G smartphone solutions.

Recent addition to the succession to its variety of single-core MTK6577 processor upgrade to the dual-core, THL Mobile also introduced a variety of new models, priced at only 499 yuan with THL A1, while the 899 yuan through a large screen THL A2 and atmospheric business style THL W6 phone product line has become increasingly diverse.
Recently from the official came near future and the new upcoming paragraph smartphone models for THL W5, W5 hardware specifications to THL phone previously not too high a level, will debut as a flagship model.
THL W5 has a nice design aesthetic, while the body design is simple but not monotonous, varied body lines released strong fashion flavor. Packs with 4.7-inch screen is particularly conspicuous display resolution of HD level 1280 x 720 pixel screen specifications beyond the previously listed many THL phone. Key aspects, W5 with a full-touch keys, effectively avoid the annoyance of physical keys. The top of the screen layout mainstream handset + LOGO + sub camera combination, and 2 megapixel rear facing camera, bringing more clearly the effect of the self-timer and video calling experience.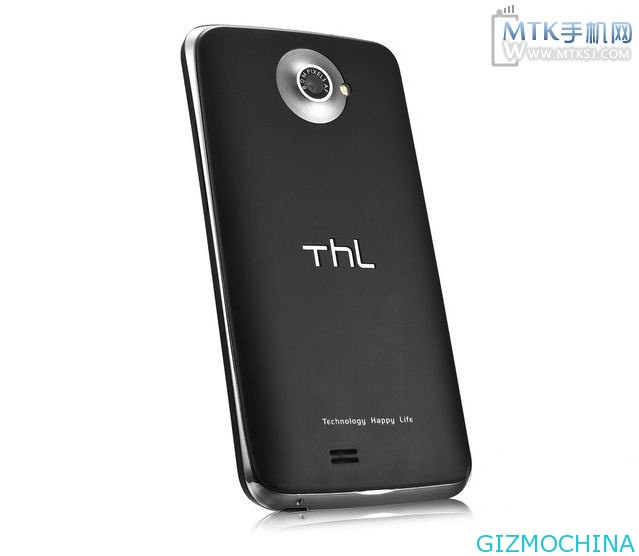 While the THL W5 back cover should be matte material, surrounded by the circle silver white border around more by fashion texture. The back cover above the circular camera parts with a similar style of ONE X 8 megapixel camera with LED flash light support for HDR, auto-focus, f/2.8 aperture, and offers perfect camera experience. The lower back is still THL's logo, the bottom of the the two holes speaker design.
Body interface as well as key aspects, THL W5 packs with a common volume control keys, switch keys are located at the top of the phone with the left side of the fuselage, and the USB interface at the bottom, 3.5mm headphone jack is located on top of the phone.
Addition to the intention to create exquisite shape, the THL W5 hardware specifications are also impressive, the processor uses a MediaTek MTK6577 dual-core A9 processor 1Ghz, strong performance at the same time to bring more low-power, more 1GB of RAM and 4GB of ROM memory combination, while the battery capacity is 2000 mAh, and running Android 4.0 system, body size is only 136×69.8×10.6mm. In addition, THL W5 support WCDMA / GSM dual card dual standby, Bluetooth, WIFI, the GPS and other commonly used functions, is also equipped with a gravity, light, acceleration, and distance sensing device.