Changhong V9 heading to market soon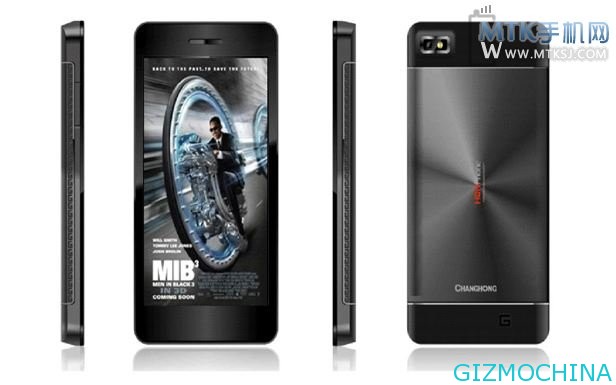 Changhong is ready to release Changhong V9 smartphone, after they has released Changhong V8 Android smartphone, it's seems they ready to make another successors for domestic market soon.
While Changhong V8 smartphone packs with MediaTek MTK6575 single-core processor, the screen is only 3.7 inch with 800 x 480 resolution. And now Changhong phone has recently launched a paired dual-core products, Changhong V9. This phone will ready on sale as well as specialty stores, fine workmanship and distinctive appearance to get a lot of attention.

Changhong V9 has avant-garde stylish design. The body size of 123 x 64.2 x 9.8mm, overall lighter and thinner body most European steel used to build, prominent anti-wrestling wear aspects of performance. V9 OGS touch screen with a full-fit technology, also pioneered the use of a TP + LCD optical full-fit technology, the screen and touch screen seamlessly match for the smartphone which has 4.3-inch IPS QHD panel screen resolution with 960 x 540 pixel, the show was also very effective.
Changhong the V9's hardware configuration also reached the mainstream level, powered by MediaTek MTK6577 dual-core processor which running at 1GHz clock-speed, sports with 512MB of memory and 4GB of storage space, and support the expansion memory up to 32GB storage.
There is 1,3 megapixel front facing camera, support for 3G video calls, and 8 megapixel rear facing camera with auto focus, support for taking 720P recording. In addition, the V9 battery capacity has reached the mainstream 2000 mAh, running Android 4.0 system is also equipped with gravity and distance sensors, support dual card dual standby.
This phone will has 1680 yuan price tags, while Changhong V8 is macth for girls and Changhong V9 will match to using for boys.