Xiaomi Box TV motherboard revealed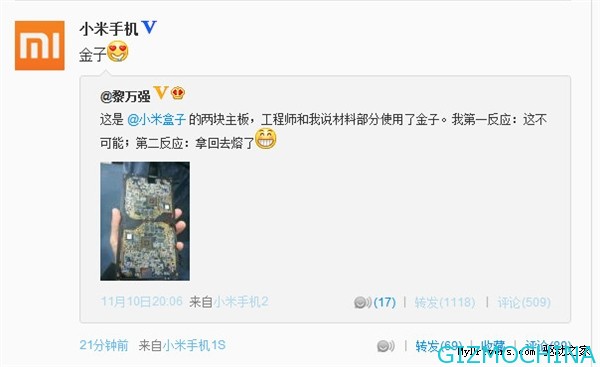 Yesterday evening, Xiaomi, vice president has been exposure the new Xiaomi Box motherboard on his microblogging account, claiming the motherboard material part of the use of gold material.

Yet do not see from the pictures, the overall work of these two parts of the Xiaomi box, so-called motherboard is still in the factory, on top of the crowded solder is reserved for the processor, memory, and signal modules.
The other is the fact that the board manufacturers in the PCB Gold is the curious thing, many small workshops are perennial extract gold recycling of used boards not only Xiaomi before moving to using gold material in it.
Prior to Lei Jun has said on the microblogging, Xiaomi box will be officially released on November 14, theoretically the Xiaomi box will packed with HDMI HD output and AV composite video output function, support wireless and wireline network access. The price of araound $ 499.