Lenovo and Vodafone released Vodafone SmartTab II 7-inch Android tablet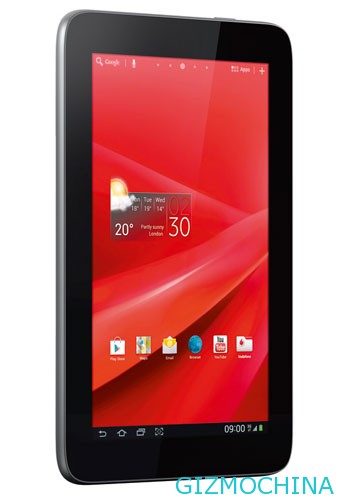 British operator Vodafone has just released a new tablet products manufactured by Lenovo 7-inch screen size known as the Vodafone Smart Tab II, the tablet uses the Android mobile operating system, built-in 3G and Wi-Fi wireless network connection, the 2-year contract price of just £ 29.

If a 24-month contract with Vodafone offers with £29 (about 287 yuan), the monthly minimum consumption of 20 pounds (about 198 yuan) package. The package includes 2GB of mobile data network traffic and 1GB operators of public Wi-Fi traffic. Vodafone will also launch the tablet zero per purchase plan.
Smart Tab II equipped with Android 4.0 system, contains the full access Google Play Store application store functions a, 1Ghz clocked processor, with body thickness to 11.5mm. 4GB built-in storage space, with the expandable microSD slot to increase 32GB external memory card space. Packs with 7-inch screen resolution of 1024×600, there is dual camera with 2 megapixel front facing camera and 3 megapixel of rear facing camera.
If you want to buy this tablet without a contract you have to spend £149 (or about 1,474 yuan). Vodafone is also offers for the tablet with optional folding cover protective just for 25 pounds (about 247 yuan).