The AONOS Mini PC packs with wireless keyboard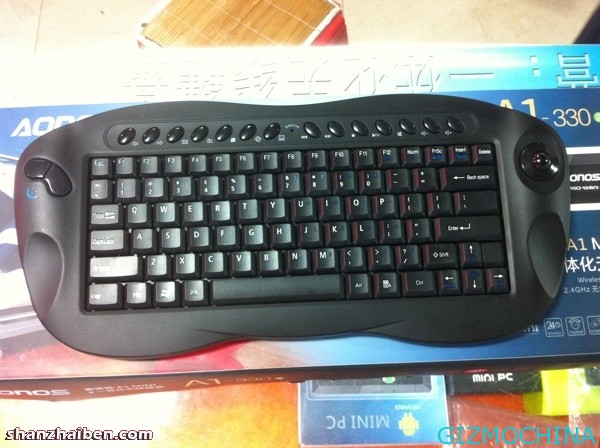 We've acovered the Mini PC before, but this Mini PC is diferent since packs with wireless keyboard. AONOS A1-330 Mini PC with wireless keyboard can make the TV change to computer.

Same with other Mini PC USB stick, this came with tiny USB thumb-drive size, powered by Allwinner A10 chipset, sport with 1GB or 512MB of RAM, equipped with 4GB or 16GB of storage, running Android 4.0 Ice Cream Sandwich operating system.
This AONOS Mini PC als has trans flash card slot and packs with WIFI 802.11b/g/n, HDMI ports, support for 2160P video decode playback. The interesting point is, this Mini PC come with Wireless Keyboard, and the keyboard has regular size and has lots of button and touchpad/trackball as navigation device.