ZTE N880E Mobile On the first smartphone upgrade to Android 4.2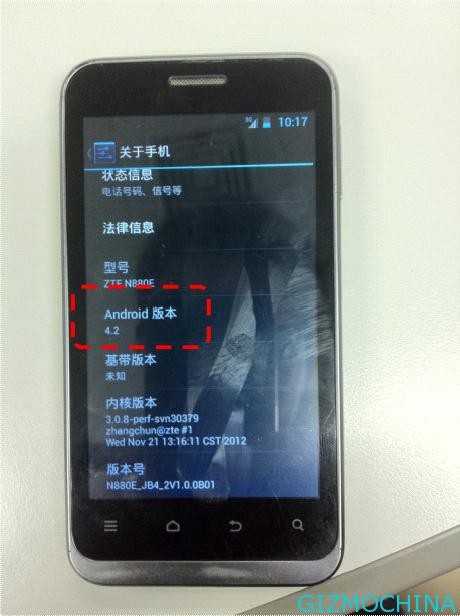 ZTE announced a few days ago, its China Telecom customized models ZTE N880E have been the first to be upgraded to Android4.2 official Beta, ZTE also like to take the earliest attempts latest "Jelly Beans" opearting system.
Android 4.2 Jelly bean is Google's latest operating system, it follows the name of the version 4.1 "Jelly Bean", compared to the previous generation system on system performance, operating experience with some of the details on the improvements and upgrades, but so far they rarely can get the official upgrade models.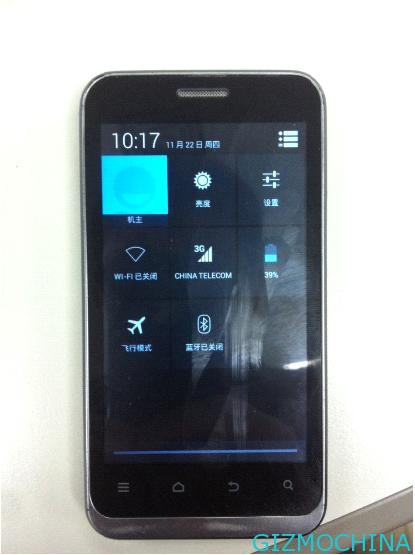 It is understood, after the upgrade Andorid4.2, of N880E the processor performance will be more robust. Not only that, N880E will also receive to Google Now updated, keyboard gesture input feature, Photo Sphere spherical panoramic camera function, photo filters and other functions optimization, more personalized content for the user's work and leisure.
As the ZTE-Star Series Blade a general, N880E using the 4.0-inch large-screen, high-resolution 480 x 800 pixels. Super energy-efficient core 10.4mm ultra-thin all-metal build atmospheric look and Qualcomm Cortex processor architecture, the shape of the performance can be described as "strong combination."
It is reported that as early as the beginning of Android4.1 released ZTE N880E becomes global the first experience Android 4.1 models in addition to Nexus. This resurgence N880E domestic once also that deep accumulation of strategic cooperation between ZTE and Google.
According to source who close with ZTE, the company will also be ready to upgrade the another smartphone model to Android4.2 in the future.