The Huawei Ascend W1 the price not more than $200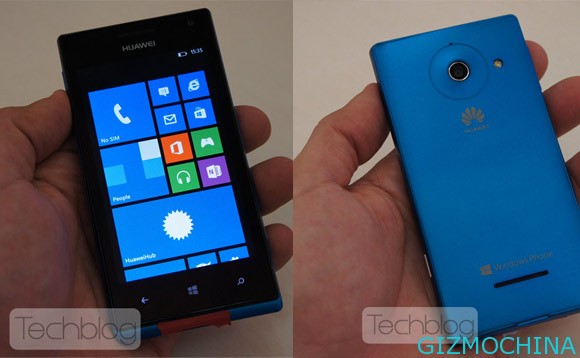 Huawei is ready to launch Windows Phone 8 smartphone, but does not prevent the Huawei launched the WP8 devices. Is now we happy to inform you about the exposure of Huawei Ascend W1 smartphone.

Last week, we have show you the white and cyan version of Huawei Ascend W1 smartphoneand now  the Techblog.gr to get the first of this product, adding that in fact hand feels much better than the picture, let us Learn more about this product under by following an overhand video:
The source of the video also suggests that the price of the Ascend W1 "will not exceed $ 200", which sounds a bit hard to believe, but not impossible considering the device's entry-level nature.
The Huawei Ascend W1 is rumored to sport a 4 "WVGA display and a 1.2GHz dual-core Krait processor. The device is also said to feature a 2000mAh battery and NFC capability, complete with a 5MP camera with LED flash.