Meizu MX2 promo video exposure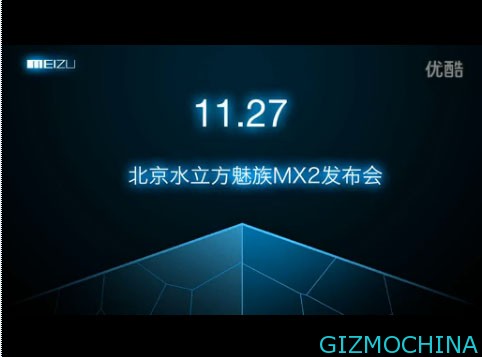 Meizu will be held the Meizu MX2 phone conference on November 27, 2012, at the Beijing Water Cube , in recent days, the Meizu MX2 shape design as well as configuration has been leaked on the net. I think that the Meizu MX2 will certainly become the most popular phone in the end of 2012.

Whether you ever consider of Xiaomi MI2 or Nexus 4, now you have to re-consider whether or not you want to Meizu MX2 ….Meizu officially released The Meizu November 27 video of the new conference, this video can be very moving and sensational, records from early 2000 to 2012, the Meizu are important, which there is no shortage of kerosene appearances.
The beginning of the video lying on the piano keyboard on the phone is not Meizu MX2 full debut, followed by a series of classic products of Meizu M9, M8, M6, this review. We'll come to appreciate this video.
click here to watching the video :
http://player.youku.com/player.php/sid/XNDc4ODQ1NTM2/v.swf