The DOOV iEva D9, dual-core Android smartphone for female user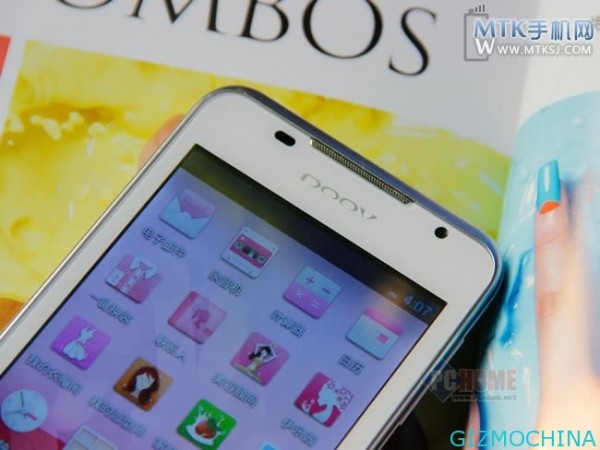 For a while now, the smartphone manufacturer is made their product mostly for men rather than for mowan, while there is some manufacturer making the pink color or white colot, but DOOV iEva D9 is the one of smartphone come from domestic manufacturer which offers Android smartphone for female user.

The DOOV iEva D9 smartphone is the first class of women smartphone brands for domestic market. This phone powered by latest dual-core smart phone, equipped with the United Nations Development Division MTK6577 dual-core processor, packs with 4.63-inch the IPS screen.
While this phone is equipped with a 512MB of RAM and 4GB of ROM of memory combinations, and the battery capacity is 1800 mAh, running Android 4.04 operating system. D9 interface depth landscaping, android system, the entire interface is full of a warm feminine style, and also built many female-specific applications, very intimate.