Star S7180 (or N8000) is Galaxy Note 2 knock-off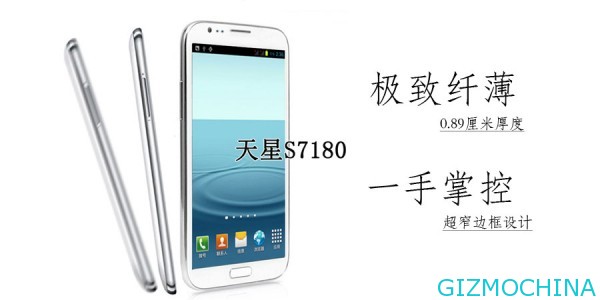 Since Galaxy Note is becoming more popular, Samsung is trying to make an upgrade version to produce Galaxy Note 2 Android smartphone, but doemstic smartphone manufacturer is made the Galaxy Note 2 knock-off with many variant and name and now we found the Start Z7180 or N8000 Android smartphone on the market.



This phonehas same appearance with the real Samsung Galaxy Note 2 even the system UI is also almost the same with Galaxy Note 2. This phone packs with 5.3-inch screen (540 x 960), powered by MTK6577 dual-core processor, 1GB of RAM, 4GB of ROM, 8 megapixel rear facing cameara and 3 megapixel front facing camera with LED Flash light and running Android 4.1.1 Jelly Bean. operating system.
This phone is offered with 880 yuan price, so what do you think?