Leaked picture of Huawei Ascend Mate with 6.1 inch screen size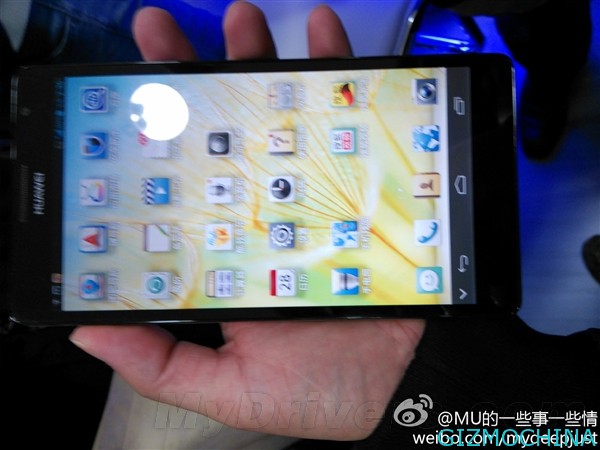 From the current situation, Huawei is ready to launched their new Huawei Ascend Mate smartphone in the MWC 2013 show next year, and now chairman of the company's smartphone Yu Chengdong lead exposure it.

According from the exposure of the real machine, Ascend mate's body is very large, the screen seems to have adopted a narrow border design. Yu Chengdong had previously revealed that the use of the body feel that thin and light, a good sense of a single hand, of course, the real effects are great.
A lot of rumors Ascend mate will be packed with a 6.1 inches 1080p touch screen, equipped with a frequency of 1.8GHz Hass K3V3 quad-core processor, with 2GB of RAM. In addition, the smartphone will be equipped with a 4000mAh large capacity battery, and a thickness of less than 9.9mm.