Huawei Ascend Mate 2 front panel is exposure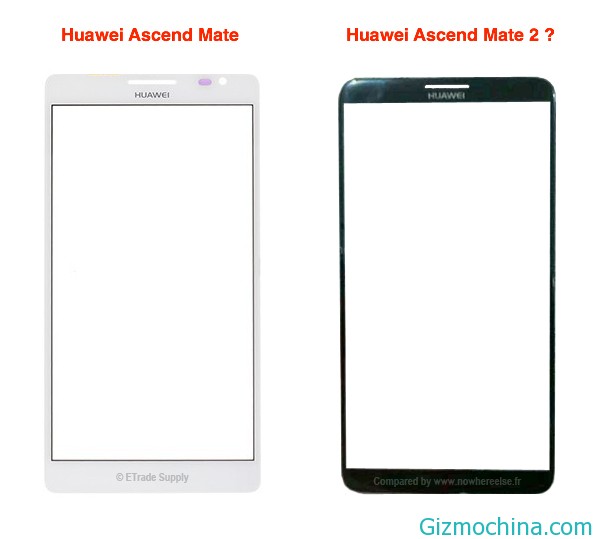 While many smartphone manufacturer is preparing their new products for upcoming months, Huawei is also preparing the new smartphone, and now we have a leaked picture of front panel of upcoming Huawei Ascend Mate series, it's seems a Huawei Ascned Mate 2 Android smartphone?.
Huawei Ascend Mate is the one of Chinese smartphone that appear on CES in early this year, this phone is the first Huawei Ascend Mate series that packs with larger screen size, yes that's very larger for smartphone since this phone is packed with 6,1 inch screen size. The Huawei Ascend Mate original version is has large battery capacity with 4050mAh remarkable that the phone was originally priced for 2,688 yuan ($440 USD), now has been reduced in the major mall to 1999 yuan ($ 326 USD) price tag.
Ascend Mate is listed general market reaction, hoping Ascend Mate 2 can break the current state, beyond Ascend Mate. IS now we have a leaked picture of Huawei Ascend Mate 2 that rumored to be feature with Full HD IPS screen display, and sports with higher ppi pixel density than the original Ascend Mate of 241 ppi, in addition, Huawei will also sports the Ascend Mate 2 with Android 4.2.2 jelly Bean operating system and updated version of Emotion UI user interface.
While the original Ascend Mate running Android 4.1.2 OS and 768 of RAM, as a new generation Mate 2 should be equipped with systems using newer and increased memory , but we're not sure how much the screen size, but seems will be packs with same size or more larger than predecessor.