Lenovo S898t, Android smartphone with 1.5GHz quad-core chipset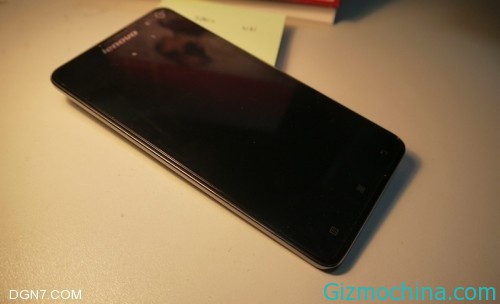 Lenovo seems to preparing their new quad-core Android phones, through the lenovo S898t, this phone will be comete with another quad-core smartphone products bt this phone will be offers with affordable price since powered by MediaTek chipset.
Lenovo Mobile is now focus to build the high-end smartphone but offers for very affodable price, that's why Lenovo choose MediaTek chipset in their products as a min processor, Lenovo S898t will be sports with MT6589 1.2GHz quad-core processor, the MT6589 chipset now more robust performance has become the mainstream, especially for most CHinese smartphone products, and with the new Mediatek MT6589T, Lenovo is ready to release the new Lenovo S898t Android phone.
The Lenovo S898t has very slim design with 7.x mm body thickness, there is no doubt in many Lenovo products are ultra-thin products, but has a narrow border design. Correct overall style is simple, the back cover with fine textured surface seems the most interesting place is the bottom of the back of the machine with a metallic design, with the same rich metallic taste in the box closely linked to increase the number of fashion style.
Lenovo S898t is also adopt the OGS screen, HD-level display resolution, through the 5.3 inches screen size. Equipped with a 1.5GHz MTK MT6589T quad-core processor, coupled with 1G of RAM and 4GB of internal storage. Lenovo S898 has a 13 megapixel main camera and a 2.0 megapixel front facing camera self-timer will be built Lenovo's own super-camera, sports with 2000 mA battery capacity and running Android 4.2 operating system, this phone can be used as entertainment phone since has music desktop support, and working on TD-SCDMA + GSM dual sim dual standby network.