ZTE Tegra 3 quad-core U950 price cut to 799 yuan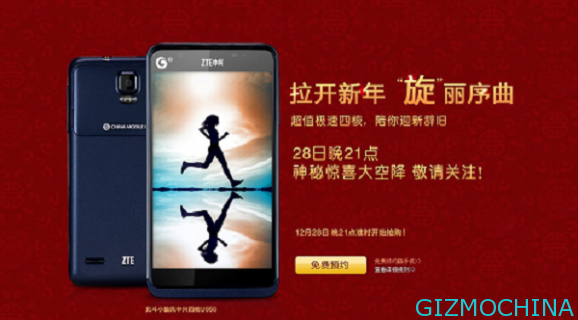 Previously, the Beidou mobile phone network to join with ZTE to launched ZTE U950 quad-core Android smartphone with 999 yuan price. The Beidou official again issued a notice that the smartphone sales will be open from December 28 with priced at 799 yuan.

Given official sources said, the night of December 28th, 21 points will officially open the the U950 snapped activities (reservation is required), priced at 799 yuan, the number 10,000 unit for first batch.
Besides being affordable, the U950 to the configuration is an important reason to attract consumers, which is equipped with a 4.3-inch WVGA resolution screen, powered by 1.3GHz Tegra 3 quad-core and sports with 1GB of RAM and 4GB of ROM, 5 megapixel camera and a sports with 2000mAh battery capacity, running Android 4.0 ICS operating system.