The picture of aluminum alloy iPad 5 has been leaked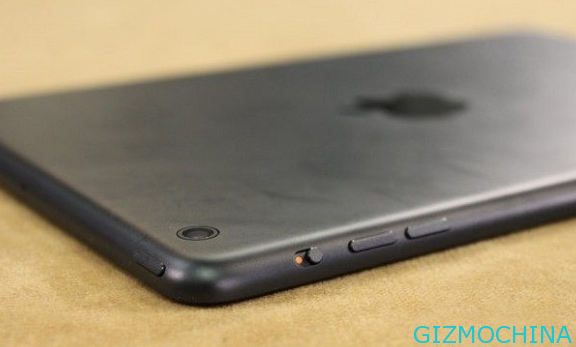 Japanese media said yesterday iPad 5 will be officially released in March next year, the relative iPad 4 it will be certain changes in the appearance, closer to the iPhone 5 or iPad mini unique style, thickness control in less than 9.4mm.

Today there are foreign media exposure the real machine according to a suspected iPad 5 photo, after the shell is likely to adopt the aluminum alloy and iPhone 5 and iPad mini Is Apple has found a restraint Diaoqi effective way?
Also iPad volume key design to a certain extent have to change iPad volume "+" and "-" keys using the integration of design, while the the iPad 5 two keys are relatively independent, do not know what Apple designed changes.
It is reported, iPad 5 will still have three versions of 16GB, 32GB and 64GB Wi-Fi Edition is priced at $399 USD, 3G/4G version of the sale price is $499 USD.