ZoPhone i5 will be sold at $195 USD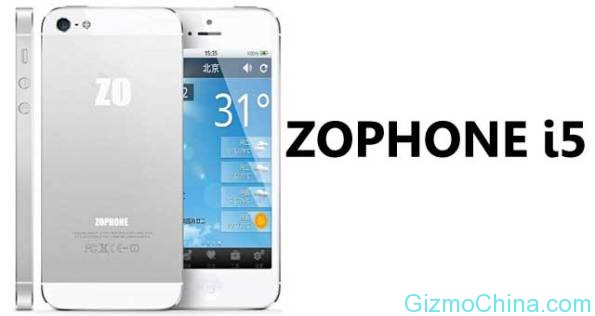 The ZoPhone i5 is one of iPhone knock-off which has been available in Chinese market, this is yet another iPhone 5 clone with 1GHz MTK MT6577 dual-core processor.

ZoPhone is already in the Chinese market since last September, and this phone is very similar designed exactly like the iPhone 5, but the presence of the logo on the back of the logo was changed to ZO.
The body thickness is only 7.6mm ZoPhone i5 is exactly look like iPhone 5. During the year 2012, iPhone 5 listed in the position of number 3 in the Top 10 Best Smartphone in China.
As for some key features the ZoPhone i5 is powered by MediaTek MT6577 dual core 1GHz processor, sports with 512MB of RAM, 4GB ROM, 8 megapixel camera and a 4 inch screen with a resolution of 960 x 540 pixels. In addition,  ZoPhone i5 has also USB Lightning port, Nano-SIM and Earpods as same as the iPhone 5 accessories.
The interesting point is, the price of ZoPhone i5 supposedly marketed at $195 USD price tags, so what do you think?