Huawei Ascend D2 new machine demo on CES 2013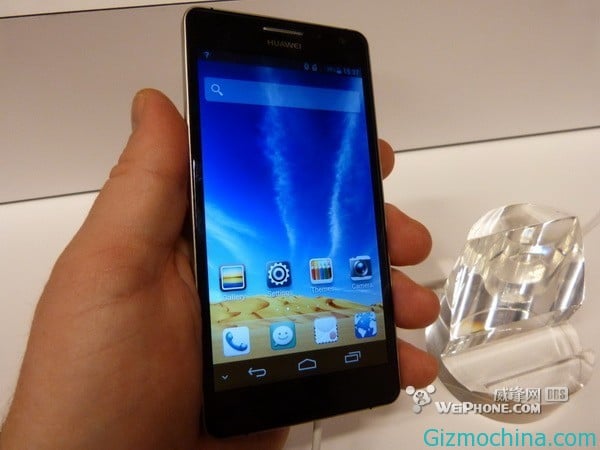 In addition to releasing a high-end smartphone with 6.1-inch screen size through Huawei Ascend Mate, Huawei has also released low-end mobile phone with a slightly simpler configuration through the Huawei Ascend D2.

Huawei Ascend D2 has a 5 inchs HD screen size with 1920×1080 pixel resolution and 443ppi screen, packs with 13 megapixel camera supports for HD video recording, sports with 2GB of RAM, 32G of memory, supports for Bluetooth 4.0, Wi-Fi 802.11 a/b/g/n, but not equipped with NFC technology.
Ascend D2 powered by a 1.5GHz quad-core Hass K3V2 processor, the battery capacity of 3000mAh, a smart power saving function of the speed of charging and power management technology.
In addition, the 1.5m distant "super hands-free" is also a major feature of the Ascend D2, 1.5m long distances speakerphone no pressure, but also supports Dolby sound and improve sound quality experience, even high-fidelity sound and video recording, Perhaps this is the function of the Dual MIC noise reduction technology.
Ascend D2 will be available next month in the Chinese and European markets, Huawei is actively seeking opportunities for cooperation with U.S. carriers, so this phone is also likely to hit the U.S. market, but the price is still unknown.